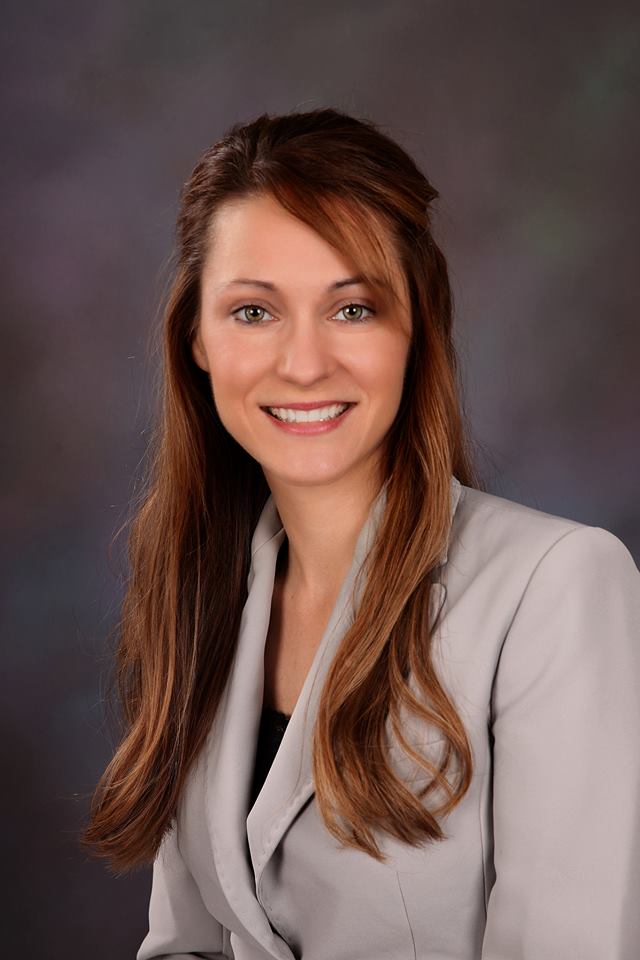 PROFILE IN LEADERSHIP
Sarah Berry
CPA
Leadership Texarkana Class of 2011
"Leadership" has many definitions depending on what a person's life perspective is. To me, the embodiment of a perfect leader is Jesus. Leadership is not a dictatorship, it is servanthood. Leadership is serving others and not being served yourself. There are times that leaders must make hard choices, they seem unpleasant and unpopular. However, leaders must be able to see past their present situation and into the vision of where they want to be five years, ten years, even twenty years down the road. Leaders must be able to make the hard decisions that are for the greater good in the long run. "
Sarah Berry is the sole practitioner of a public accounting office. She is all about the business of accounting. She would be glad to talk to anyone about Tax Returns, Tax Consulting and Small Business Consulting. As a CPA she is well versed in Compilations, Payroll, Payroll Reports and Sales Taxes but what many may not know about Sarah Berry is that she has a passion for Texarkana and Leadership Texarkana.
LT asked Sarah to share her answers to several questions about Leadership and the community and this is what she had to say…
What have you learned most about making a difference in Texarkana (or about your opportunity for community leadership) from being a part of Leadership Texarkana?
Leadership Texarkana motivated me to see the world beyond my front door. I've learned the joy of giving back to my community, neighbors, churches & to those that are less fortunate.
What's your passion of involvement in our community–where you hope to make a difference?
I love children & in particular, I love CASA! Those sweet babies that get taken out of homes due to circumstances beyond their control just pull on my heart-strings. Being able to reach even one child & make a difference in one child's life is so fulfilling.
If you had one wish and could make a huge difference in Texarkana (your small corner) what would you do with that one wish and why?
If I had one wish for our area, I would wish that drugs would become extinct. Drugs, whether illegal or prescription, have created havoc in our community, ripping apart families and destroying lives. I see so many lives with so much potential that are devastated by the drugs. I dare say that every person reading this has at least one person that is a dearly loved individual who is or has been addicted to drugs at some point in their life.
What do many people not know about you that you would to share with us?
I grew up in Doddridge, Arkansas…a small rural community in Southwest Arkansas. I graduated from Bright Star School a couple years before the school was closed down. I was raised on a farm & learned how to work in my parent's chicken house. We had a breeder house with 10,000 hens and we had to pick up eggs two or three times per day. At the time, I thought it was torture, but looking back now I am thankful that my parents taught me how to work hard in order to get ahead in life. I learned then that no one owes me anything, I have to EARN my way through life.
What are some of your passions and hobbies? What do you most love to do in Texarkana?
My life pretty much revolves around work, family and church. If I am not helping a client with their tax and accounting needs, I am probably playing in our backyard with my kids and animals or I'm involved in a church event.
What I love most about the Texarkana area is the people. Our community as a whole is a hard-working community with good morals & respect for our neighbors. We come together to help out those who experience disasters. We greet each other in the grocery store and we are polite even when we don't know your name. We hold the door open for the elderly & stand up for the mistreated. When I travel away from our area, I am proud to say that I am from Texarkana.
Sarah is very involved in her community with non-profit volunteer work. She is a CASA volunteer. She also serves on the Runnin WJ Ranch Board of Directors. Sarah is very involved in the CPA Professional Community as well. She serves on the Texas Society of CPAs Board of Directors, the Arkansas Society of CPAs Emerging CPAs Committee, Past President of the Texarkana Chapter of CPAs. Sarah very generously donates her professional services to assist Leadership Texarkana, for which we are extremely grateful!
Share this post: