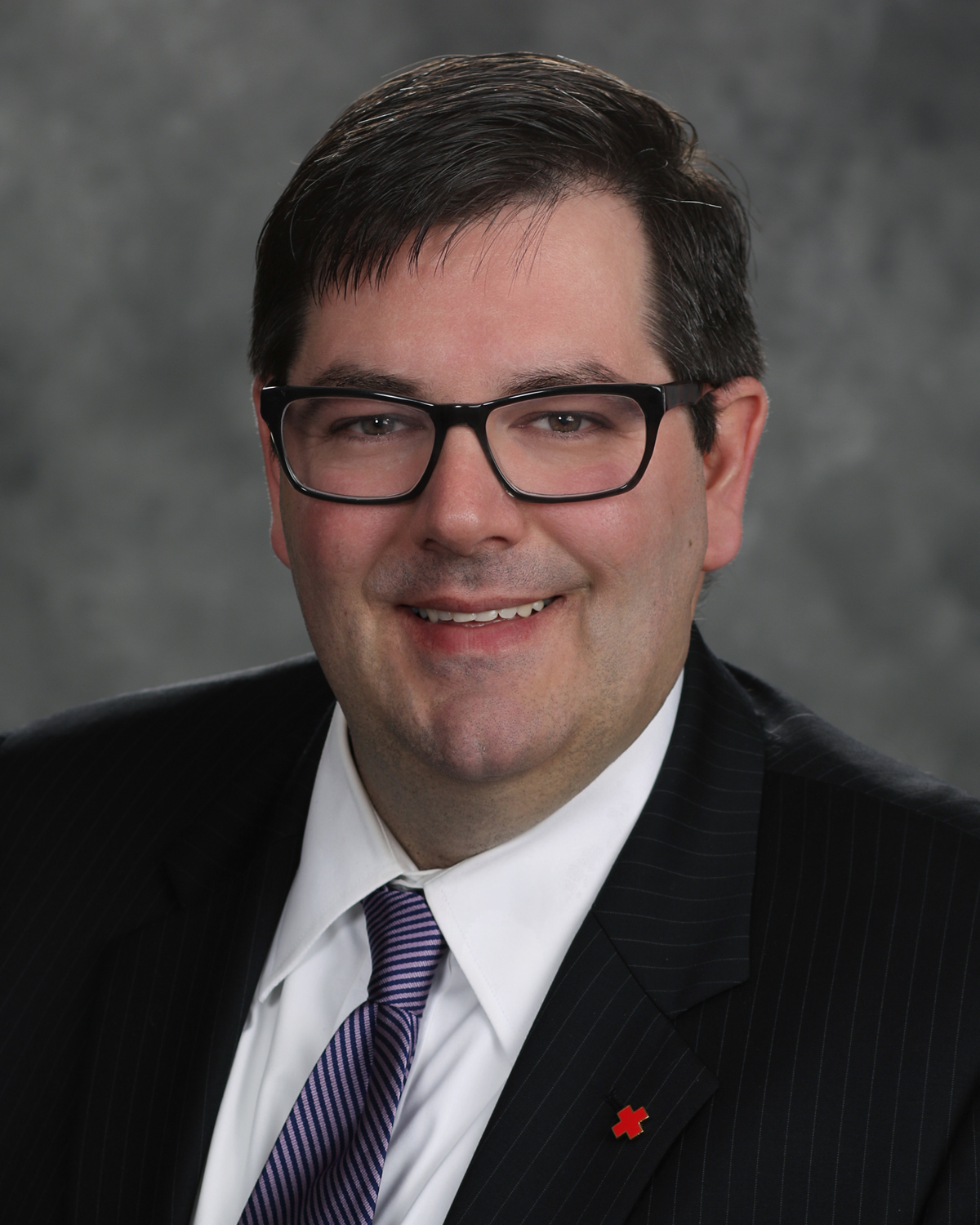 Eric B. Cain
Executive Director
American Red Cross serving Northeast Texas and Southwest Arkansas
Graduate of Leadership Texarkana Class of 2008
Eric Cain graduated from Atlanta High School in 1990 and 25 years later made the long move of 30 miles to Texarkana. But for many years before he made Texarkana his home, Eric was involved in this community and held many leadership roles in Bowie County as well as in Cass County. Eric was elected to The Atlanta Independent School District board of trustees at the age of 26 and served for 9 years, many of those as Board President.
While attending Texas A&M University – Texarkana; Eric was afforded the opportunity to intern for United States Congressman Ralph M. Hall. That internship turned into a 10 year career with the United States House of Representatives until Hall left public service in 2015. During that time, Eric was encouraged to participate in Leadership Texarkana and graduated from the program in 2008. He currently serves as the Executive Director of the American Red Cross.
Eric currently serves on the operating board of CHRISTUS Health ArkLaTex (CHRISTUS St. Michael Health System), President of the Texas A&M – Texarkana Alumni Association, Past President and Board Member of CHRISTUS Friends of the Foundation, Leadership Texarkana Board, FCI Community Relations Board, Cypress Valley Education Center Board, and on the boards of multiple political action committees. Eric and his wife Erica attend First United Methodist Church, Texarkana Texas.
What have you learned most about making a difference in Texarkana (or about your opportunity for community leadership) from being a part of Leadership Texarkana?
I have learned that there is truly a need for committed individuals in Leadership Roles in the Texarkana Area. There are many boards and commissions in this community who need leaders-- especially younger leaders. I encourage everyone to find an organization or cause you are passionate about, get involved and make a difference.
What does leadership mean to you?
To me, leadership isn't really something you can define. But like love you know it when you see it.
For what community organization or issue or opportunity do you have a passion and invest your time, talent or money?
First United Methodist Church Texarkana, Texas at 4th and Stateline has very few members but the ones who are there every Sunday are all Leaders with a Servants Heart. On any given Sunday the sanctuary is full though and the congregation is a wonderful mix of people who have much and people who have nothing, people who have homes and people who are homeless, people who are dressed well and people who are not, but at the end of the day we all have a meal together and we all love each other as neighbors. I enjoy spending any free time working in Mary's closet at the church where anyone can come and shop for free. I got involved with this ministry as the result of a wonderful friendship that developed because of my affiliation with Leadership Texarkana. I also would be remiss if I did not mention the rewarding work I do with CHRISTUS St. Michael. You cant go wrong volunteering for an organizations whose mission statement is simply, "To extend the healing ministry of Jesus Christ".
If you had one wish and could make a difference of significance in Texarkana (your small corner) what would you do with that one wish and why?
I wish that people (and our newspaper) would no longer make reference to "the Arkansas side" and "the Texas side". Let's just call it Texarkana!
What do many people not know about you that you would to share with us? What are some of your passions and hobbies? I love to be on the water. Especially with family and friends.
What do you most love about Texarkana, in general?
I love that today at lunch I went to a chain restaurant that you could find in any sizeable city in Arkansas or Texas. But in this chain restaurant, in this city – TEXARKANA -- I ran into 2 people that I truly consider friends; one of them a dear friend. That's what I love most about Texarkana.
Share this post: