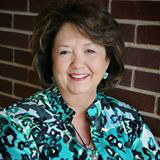 Lila Walker, Ph.D.
Director for LT's SAGE Senior Community Leadership Program
Leadership Consultant and Scholar
LT Class of 1998
What have you learned most about making a difference in Texarkana (or about your opportunity for community leadership) from being a part of Leadership Texarkana?
I think the most important thing I learned about community leadership is that each of us must take responsibility to make our community excellent. We cannot stand back and expect others to solve our problems or create a better place to live. It is up to us to create a caring, inclusive community.
What does leadership mean to you?
I agree with Stephen Covey's definition that leadership is "inside out" which means it begins with one's principles and character. It is a process that inspires others to lead at all levels and not just a position.
For what community organization or issue or opportunity do you have a passion and invest your time, talent or money?
I have continued to invest time in Leadership Texarkana because I believe it is the best place to develop the future leaders of this region. And, because of the many years I taught at A&M Texarkana, I continue to support higher education.
If you had one wish and could make a difference of significance in Texarkana (your small corner) what would you do with that one wish and why?
I know my wish is very idealistic, but I would wish for every person to have a quality education that would develop their ability to make thoughtful decisions about their own lives and for the betterment of their community.
What do many people not know about you that you would to share with us? What are some of your passions and hobbies?
Since retiring from full time teaching, I have revisited my former interest in art. I'm proud to say that I have learned to draw so much better than I ever thought possible. And enjoy drawing with pencils as well as painting. I have learned the value of being creative in later life. It keeps your brain young!
What do you most love about Texarkana, in general?
Since I have lived in the Shreveport-Bossier area for the past six years, I appreciate Texarkana even more than I did when I lived here. People here are giving and generous with their time and money and accepting of those who move into their community. Texarkana is doing a much better job of dealing with the state line and the problems inherent in a twin city than many realize.
Dr. Lila Walker is a former Professor of Adult Education with Texas A&M University-Texarkana. During her 25-year career she coordinated graduate and undergraduate adult education degree programs, served as Director of Institutional Advancement, and as the Career Counselor in Student Services. She earned both bachelor's and master's degrees from A&M Texarkana (formerly East Texas State University-Texarkana) and in 1995 earned a Doctor of Philosophy degree with a major in Higher Education, and a minor in Adult Education from the University of North Texas in Denton, Texas.
After completing Covey Leadership Training in 1994, Dr. Walker developed a strong professional interest in personal leadership and community development. Previously, she taught interpersonal skills for more than 10 years at A&M Texarkana; undergraduate and graduate courses in foundations of leadership, community leadership, adult education, higher education and industrial psychology. She continues to teach leadership, research, and adult learning courses as an adjunct for A&M Texarkana and provides training to area nonprofit and educational organizations.
Dr. Walker graduated from Leadership Texarkana in 1998, served as Curriculum Chair for the 2002-2003 class, Board Chair for two years, and continues to assist Leadership Texarkana with the yearly opening retreat. Most recently she presented at the Leadership Retreat for the 2015 class of Leadership Mt. Pleasant and provided leadership training during the class year. She served as President of Conifer Council of Girl Scouts for six years, and was a member of the Wilbur Smith Rotary Club in Texarkana for 12 years.
In 2010, Lila and her husband, Chesley Walker, relocated to the Shreveport-Bossier area. Currently she is a member of the Creative Art Connection, Shreveport Art Club and the Hoover Watercolor Society. She serves as the Hoover board President and as Exhibition Chair for the Annual and Membership art shows.
Share this post: