LIFT: The Formula for Success...Collaboration

by James Henry Russell and Emily Fourmy Cutrer
"The welfare of each is bound up in the welfare of all."
–Helen Keller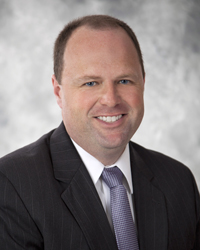 As leaders of the two higher education institutions in Texarkana, Texas, we are committed to the principle expressed in Helen Keller's words. We recognize that each of our fine institutions has its own rich history and unique mission. In keeping with these missions, we have developed differentiated strategies for how to best meet our students' needs.
At the same time, we have a common goal—to provide affordable access to high-quality post-secondary education in order to improve the lives of individuals, while enhancing the quality of life in our community. In order to meet this common goal, we must work together, developing a comprehensive approach to higher education, one where we see each other as partners, not competitors, in raising this region's educational attainment level.
As leaders of our respective institutions, we know that it is essential that we model cooperation over competition. Over the past several months, through frequent conversations about our goals and challenges, we have developed a genuine respect for each other based in our recognition of how our individual strengths and weaknesses complement the other's.
That respect—in fact, now friendship--is evident in the roles we have played in historic events and celebrations for each other's organizations. When Texarkana College hosted a luncheon last spring to express gratitude to Ross Perot for his generous and continuing support and, then again, during the recent A&M-Texarkana Presidential Investiture, we both spoke and pledged our commitment to work together. These events, while symbolic in nature, nevertheless exemplify the very substantive partnership between our two institutions.
There are numerous examples of this partnership. One is a recently signed agreement between our two institutions to provide library support and resources for each other. Another is the new Compass Career Center, housed in the Truman Arnold Student Center on the Texarkana College campus, a literally visible example of what can be accomplished for our students when organizations bring their resources to the table with a common goal. The Center, a realization of one of Texarkana College's strategic priorities, is staffed by personnel from both institutions and provides assistance with degree planning and career guidance. Rather than promoting one particular institution, the Center's purpose is to assist in the development of the clearest pathway for students to achieve their goals, whether that goal is to start a career directly from Texarkana College, continue to a baccalaureate degree at A&M-Texarkana, or both.
Just as we continue to work together to seek ways to help students make seamless educational transitions, we also cooperate in developing innovative programs based on our community's workforce needs. Key examples are our partnerships with Red River Army Depot, an institution that is vital to the economic well-being of this region, and for which Texarkana College and A&M-Texarkana have developed training and education programs. In consultation with RRAD, Texarkana College is offering needed on-site technical training for RRAD workers and support for the military installation's web presence. Similarly, A&M-Texarkana provides leadership and management education for cohorts of RRAD mid-level managers in programs that several participants have used as the springboard for university degrees. Both of our institutions look at our partnerships with RRAD as a model of how we can support community needs in a complementary, rather than competitive, fashion.
While we agree that competition can make organizations better, inspiring them to constantly assess performance and strive for excellence, we have found that the most productive form of competition actually comes from setting high standards for our own organizations and measuring our performance against those organizational goals rather than against each other.
One area where we each have particularly high expectations is for our capacity to work together, for we have taken to heart the words of contemporary social critic Simon Mainwaring: "We need to develop and disseminate an entirely new paradigm and practice of collaboration that supersedes the traditional silos that have divided governments, philanthropies, and private enterprises for decades and replace it with networks of partnerships working together to create a globally prosperous society."
Share this post: