Did You Know: Week of January 16, 2017
Texarkana USA:
A thriving center for business, education and culture that attracts–and serves–us all.
Citizens committed to Working Smart for Excellence, Educational and Cultural Riches, Community Pride, Economic, Social and Personal Well-Being
---
Speaking of Educational Riches
and Being Second-to-None...

DID YOU KNOW?
Texarkana, Arkansas students are the top coders out of 250,000 students from 1700 schools nationwide!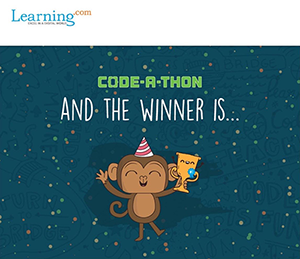 North Heights Junior High in Texarkana, Arkansas has been declared the national winner of ed-tech company, Learning.com's first ever Code-a-Thon; a nationwide competition to introduce coding skills to elementary and middle school students.
During the week of November 14, Mrs. Massey's 7th grade students coded their way through a series of increasingly difficult challenges in each program, earning points along the way for successfully completed challenges.
More than 250,000 students from 1,700 schools across the nation built coding skills in a series of challenges via the ed tech company's digital literacy curricula.
#codeathon2016 #ARKidsCanCode #CSForAll #CodingARfuture
Share this post: