T-Town Top 10: Things To Do in Texarkana Feb. 13-19
Want to have a list of 10 awesome things to do in Texarkana delivered right to your inbox every week? Sign up for the WeeklyLIFT today!
---
A T-TOWN TOP TEN: Things to do in Texarkana February 13-19

10th ANNUAL Run the Line Half-Marathon! Sunday, Feb 19 at 8 AM-11 AM. Join the many hundreds of runners from around the country who gather downtown for the adventure of running in two states at once, including the beautiful Nix Creek Trail and Spring Lake Park's Philip McDougal Trail. If you can't run, walk; if you can't walk, bring the family to cheer. Organizers expect to exceed last year's 600+ runners in 2017, from teens to seniors. The race benefits Partnership for the Pathway, an organization committed to building safe, beautiful connecting trails throughout our community. USATF Certified Course (AR09010DLP); RRCA Arkansas Grand Prix Series Race. Register today.

AND Kids Run The Line Too on Saturday, Feb 18 at 4 PM at CHRISTUS St. Michael. For kids 5-13 years. Read more.


ALSO ON SATURDAY: 26th Annual Black History Parade. February 18, 2017, 12-1 PM. For more information visit, http://arkansas.txkusa.org/


Drop-in Art Workshop (FREE!). Geared towards children ages 4-11. Dress for a mess! No advanced registration is required; TRAHC-sponsored. Free! Feb. 18 from 1-4 PM. Learn more.


Eagle Open House-Spring 2017. Drop in and learn about Texas A&M University-Texarkana, ranging from academics to campus activities, with interactive sessions providing a glimpse into the 32 undergraduate programs offered. Great for prospective students–or anyone! Speak with reps from faculty, admissions, military services, student organizations and more. All prospective students entered in to win a mini iPad and more! Sat, Feb 18 - 9:30am-3pm. Learn more.



Take A Polar Plunge! Raise funds and awareness for Special Olympics Arkansas as individuals and teams while taking the plunge. Have FUN! - form a team, create a fun name and crazy costumes with friends, co-workers, or classmates. More at Firstgiving.com/soar. Feb 18 at the Sportsplex by Healthcare Express. Learn more.


Pests, Pollutants, and Other Problems: Part 2. Join conservator Zoe Nakasian to learn about conserving your artifacts made of organic materials, such as wood, paper, or fabrics–how to keep them in their best shape for future generations. Feb 18 at 11 AM to Feb 19 at 1 PM; Ace of Clubs House. Free for members, $5 for non-members. For more information, or to reserve a spot, call 903-793-4831, email

[email protected]

or view the Facebook event.




Riley Green Live at Shooters! Six-foot four-inch, blue-eyed, country crooner from Jacksonville, AL–where AL is not just a "Country State of Mind" - it's a lifestyle. Sat, Feb 18 at 10 PM-1 AM. Learn more.





TRAHC presents ArcAttack! Featured on America's Got Talent, this show is part rock concert and part science experiment, unveiling the science behind the spectacles such as electricity, voltage and current, magnetism, robotics, and lightning. Entertaining and interactive. Wed, Feb 15, shows at 9:30AM & 12:30PM; Perot Theatre. 903.792.4992. Learn more.
This Week's Totally T-Town Fave Foods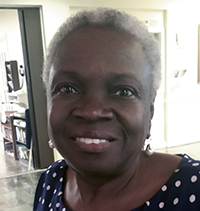 Jean Matlock
Texarkana TX City Council, Ward One
Retired Logistics Mgt. Specialist
recommends...
Bacon Cheese Soup at Chili's.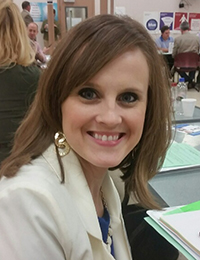 Stacey Magness
loves...
White Chocolate Strawberry Cupcakes at Julie's Deli... Perfect for all your Valentines!
---
Want to have a list of 10 awesome things to do in Texarkana delivered right to your inbox every week? Sign up for the WeeklyLIFT today!
---
Share this post: