T-Town Top 10: Weeks of July 24-August 6, 2017
Want to have a list of 10 awesome things to do in Texarkana delivered right to your inbox every week? Sign up for the WeeklyLIFT today!
---
A 2-WEEK T-TOWN TOP TEN
Things to do in Texarkana
July 24-Aug. 6, 2017


Get Artsy. Go downtown and check out the newest cool factor on Main Street, at TRAHC's Arts on Main! While you're there, ACT FAST to sign up your kids for final classes for the summer. Give your kids the opportunity of making panels for the ArtsPark Artwall at Artwall Camp Sr. - for ages 8–12; OR - sign up for Picasso-rama Sr. for ages 9-12. Both July 24-28. [email protected], www.trahc.org. Then, while you're downtown, enjoy one of the many wonderful restaurants that have made a home there!



Breakfast with Congressman Bruce Westerman representing Arkansas' Fourth District. Thursday, Aug. 3 | 9-10:30 a.m. Holiday Inn/Texarkana Arkansas Convention Center. https://texarkana.org


Friends of the Library Book Sale. July 28-29 | 10 a.m.-2 p.m. Held every second Friday and last Friday/Saturday of each month, this sale raises funds in support of our AR/TX Public Library and their many treasures. Put it on your calendar, and while you're at it, bring them YOUR books.


READING TIME! A Summer camp for the Literary Child. August 1-4 | 8 a.m.-noon OR 1-5 p.m. Discovery Place. Explore new worlds and themes with different stories, reading exercises and hands on activities designed to bring the imagination to life! Register for the 4-hour session you need: both morning and afternoon sessions include snacks. Please call 903-793-4831 for your DISCOUNT CODE! Member discount $5 OFF.
Camp Save-A-Life 2017. July 31-Aug. 4. A one-week summer medical camp for students who have completed 6th grade up through age 14. At the University of AR- Hope/Texarkana - at the Texarkana Campus.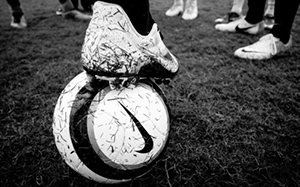 Soccer Time!
Fundamentals Camp. July 24-28. Offered by City Parks and Soccer Assoc. - for any players ages 8 to 16 to either learn the fundamentals or improve on the basics.
TAMU-T Eagles Summer Soccer Camp for kids (ages 5-6) at Eagle Field (TAMU-T Campus) 9-10:30 a.m. More online at tamuteagles.com -> camps and showcases.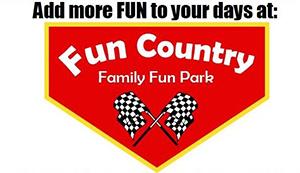 Fun Country Park has been serving the Texarkana area for over 6 years. Complete with go-carts, miniature golf, a rock climbing wall, and batting cages, the Fun Country Park has something for everybody.
Check out the Flea Markets! No need to focus on CANTON.... With at least 8 flea markets located across Texarkana USA, you will not have to wait until the first of every month to get your bargain shopping fix. Check out these locations.
The Back Porch Flea Market
Owls Nest Flea Market
The Cedar Chest Indoor Flea Market
The Red Door Chicken Coop
The Vintage Bucket
Odds & Ends Flea Market
67 Flea Market
The Wagon Wheel Antiques, Old Stuff & Collectibles


---
Totally T-Town Burger Faves
Perspectives of Today's Youth, Tomorrow's Leaders
These three TYTL students all said Ironwood Grill's burgers are their Texarkana favorites (and Caleb especially recommends the avocado burger!)
Jack Baird
DeKalb High School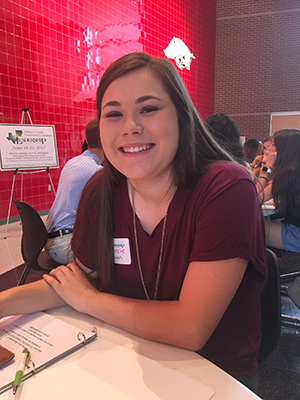 Mackenzie Newton
New Boston High School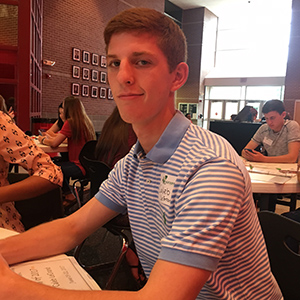 Caleb LeGrand
Texas High School
---
Want to have a list of 10 awesome things to do in Texarkana delivered right to your inbox every week? Sign up for the WeeklyLIFT today!
Share this post: