Did You Know: Pleasant Grove High School's Nicole Brisco Honored as Outstanding Teacher of Texas
Texarkana USA: A thriving center for business, education and culture that attracts–and serves–us all.
Citizens committed to Working Smart for Excellence, Educational and Cultural Riches, Community Pride, Economic, Social and Personal Well-Being. One-of-a-Kind, Twice as Nice, and Second to None.
---
Speaking of Second to None...
DID YOU KNOW?
Pleasant Grove High School's Nicole Brisco Honored as Outstanding Teacher of Texas
Humanities Texas presents annual statewide awards to honor and encourage excellence in teaching by recognizing Texas classroom teachers who have made exemplary contributions in teaching, curriculum development and extracurricular programming. The organization received nearly 700 nominations for the 2017 awards; Nicole is one of thirteen recipients of the 2017 Humanities Texas Outstanding Teaching of the Humanities Award. State Representative Gary VanDeaver presented Nicole with her award at a special luncheon in December.
In 19 years at Pleasant Grove High School, Brisco has taught honors, pre-AP and AP classes in subjects ranging from art surveys to design, drawing and sculpture. In addition to classroom teaching, Brisco speaks at state and national art education professional development programs, sharing information on visual culture and curriculum-building with fellow educators. She is also a division chair for the National Art Education Association, a position she has held since 2010. That same year, Brisco won the Secondary Educator of the Year award from the Texas Art Education Association.
PGHS Principal Mendy Sharp said, "[Nicole] is a pillar of Pleasant Grove High School and our school district and represents our history of excellence at the local, state and national level. She and her students have truly made an impact on the arts around the world."
---
WeeklyLIFT Partners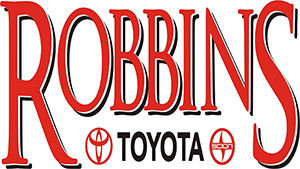 Thanks to Express Employment Professionals, Ledwell Office, Robbins Toyota and BancorpSouth for supporting the WeeklyLIFT.
Contact us to learn how you can become one of our WeeklyLIFT partners!
Share this post: