T-Town Top 10: Week of Jan. 29-Feb. 4, 2018
T-TOWN TOP TEN
Things to do in

Texarkana Jan. 29-Feb. 4, 2018
FEATURED PICKS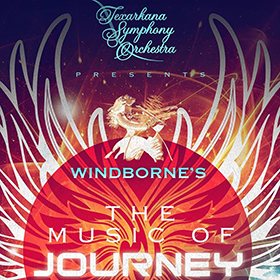 1. Texarkana Symphony Orchestra presents Windbourne's The Music of Journey
Saturday, Feb. 3, 7:30 p.m. • Perot Theatre. Hear a full rock band and a 50-piece orchestra perform music of one of the greatest anthem bands of all time. Iconic hits including: Don't Stop Believin', Faithfully, and Any Way You Want It.

2. Two beautiful exhibits at the Regional Arts Center. Tuesdays-Saturdays, 10 a.m.-4 p.m. • TRAHC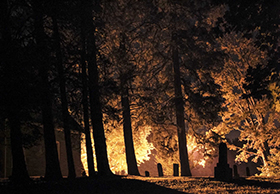 January 28–March 16. "Through the Darkness to Light: Photographs Along the Underground Railroad." Jeanine Michna-Bales has spent more than a decade meticulously researching "fugitive" slaves and the ways they escaped to freedom. The path Michna-Bales documented in her photo exhibit encompasses roughly 2,000 miles and is based off of actual sites, cities, and places that freedom-seekers passed through during their journey. FREE. Group tours welcome. Contact

[email protected]

.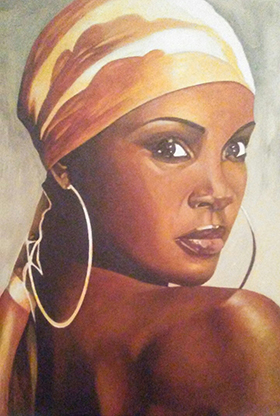 February 1-March 10. "16th Annual Regional African American Artists Exhibit: Our Paths Forward." A wealth of visual material and opportunities to see the faces of color. This refreshing collection of artwork by amateur and professional artists from the Ark-La-Tex area focuses on the African American experience, embracing a vital part of our culture, and is a platform for building cultural awareness and promoting artistic expression.
And don't miss other Top Picks:
3. Two for Youth from TRAHC in the Perot Theatre:
Tuesday, Jan. 30 at 9:30 a.m. and 12:30 p.m. TYA Passing it Forward: The American Dream? from TRAHC at the Perot Theatre - for Grades: 6-12 and general admission. From the heartbeat of life we all share the a-rhythmic noise of conflict, racial divide and miscommunication; Tapestry Dance Company takes a look at the rhythm of our lives in America. Call 903-792-8681 or email at

[email protected]

for info or tickets.
Wednesday, Jan. 31, at 9:30 a.m. and 12:30 p.m. TRAHC presents Doktor Kaboom! It's Just Rocket Science at the Perot Theatre. Doktor Kaboom utilizes the physics of space exploration to demonstrate that science is for everyone! Come explore centripetal force, action/reaction, inertia, chemical reaction, and combustion, mathematics as patterns. For kids grades 4-8, and general admission. Tickets at 903-792-8681 or email at

[email protected]

.
4. Saturday, Feb. 3 at 9 a.m. through Sunday, Feb. 4 at 4 p.m.
Murphy's Texarkana Gun & Knife Show. Holiday Inn Convention Center, Texarkana AR. Door Prizes, Guns , AMMO, Knives, outdoor gear and more. Admission good for both days: $10 adult, Ages 11-15 $5, Age 10 & under FREE.
5. Saturday, Feb. 3, 9 a.m. – 1 p.m.
"Lead Big" at the Twin City Event & Conf Center on Texas Blvd.– Hosted by Derek J. Murphy. Inspiration and encouragement for leaders from every industry, from church, to civic, to education, to business or government! Keynote Speaker: Glenda F. Johnson, Jumpstarting U, Dallas, Texas. Portion of the proceeds benefit The Scholars, a local youth, entrepreneurial, and community service mentorship program.
https://derekjmurphy.ticketleap.com/leadbig/
6. Saturday, Feb. 3, 10 a.m.-1 p.m.
Polar Plunge to benefit Special Olympics Arkansas at The Sportsplex by Healthcare Express. Sign up to participate.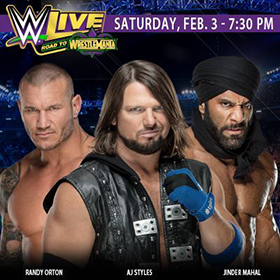 7. Saturday, Feb. 3, 7:30 p.m.
WWE Live: Road to Wrestlemania at the Four States Fair Entertainment Center
www.fourstatesfair.com
8. Saturday, Feb. 3, 8-11 p.m.
Jase and Taryn –Scottie's Grill. Live music on the patio every Saturday.

9. Saturday, Feb. 3, 8 p.m.-2 a.m.
SWAT Entertainment presents an 80's and 90's party with three of the hottest DJs in the Texarkana area and celebrity host Keeta King from Majic 93.3! Octavia's Activity Center on Texas Blvd. Tickets available through Eventbrite.com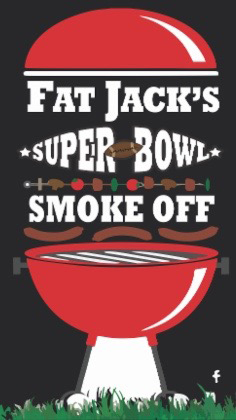 10. Sunday, Feb. 4
GATHER WITH FRIENDS! SUPERBOWL PARTIES at HOME or OUT. Fat Jack's SUPER BOWL BBQ Smoke Off! All Day Party: We provide the meat - You bring your grill. Free BBQ and $5 pitchers. 903.244.9495 for details
---
WeeklyLIFT Partners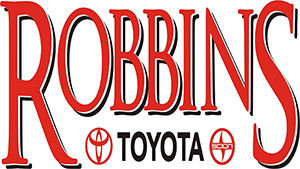 Thanks to Express Employment Professionals, Ledwell Office, Robbins Toyota and BancorpSouth for supporting the WeeklyLIFT.
Contact us to learn how you can become one of our WeeklyLIFT partners!
Share this post: