Did You Know: TASD'S Gwen Adams Awarded Honor of Representing AR at National Conference
Texarkana USA: A thriving center for business, education and culture that attracts–and serves–us all.
Citizens committed to Working Smart for Excellence, Educational and Cultural Riches, Community Pride, Economic, Social and Personal Well-Being. One-of-a-Kind, Twice as Nice, and Second to None.
---
Speaking of Second to None...
DID YOU KNOW?
TASD's Gwen Adams awarded the honor of representing the state of AR at national conference
Ms. Gwen Adams, assistant superintendent of elementary education for the Texarkana Arkansas School District, will represent the state of Arkansas at the National Association of Federal Education Program Administrators (NAFEPA) conference in Washington, D.C. "Receiving this award is a great honor," said Ms. Adams.
"Funding sources continue to shrink and I believe it is extremely important for school districts to allocate funding that supports the needs of all students." Ms. Adams has over 24 years of administrative experience, including positions at TASD from 2006, as assistant to, then principal, of the Kilpatrick Campus, followed by the principal role at the North Heights Jr. High campus.
"We are very proud that Ms. Adams will not only represent the state of Arkansas during the NAFEPA conference but the entire TASD Razorback Family," commented Superintendent Dr. Becky Kesler. "This award exemplifies her hard work, dedication, and commitment to ensuring equitable funding for students." As an award recipient, Ms. Adams will be recognized on March 19, during the national conference..
Gwen is a 2014 graduate of Leadership Texarkana. She is currently pursuing her doctorate degree in Educational Leadership from Texas A & M University – Texarkana. CONGRATULATIONS, GWEN!
---
WeeklyLIFT Partners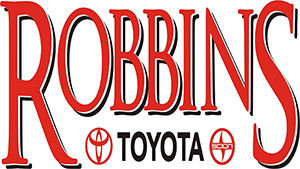 Thanks to Express Employment Professionals, Ledwell Office, Robbins Toyota and BancorpSouth for supporting the WeeklyLIFT.
Contact us to learn how you can become one of our WeeklyLIFT partners!
Share this post: