T-Town Top 10: Week of March 19-25, 2018
T-TOWN TOP TEN
Things to do in Texarkana
March 19-25, 2018
SPOTLIGHT ON
1. 19th Annual PARTY WITH PICASSOS!
Saturday, March 24, Texarkana TX Convention Center. One of the best annual events in Texarkana! A festive evening filled with entertainment by 2 Pianos, fun, food and one of a kind art, featuring our gifted Texarkana artists paired with local celebrities. Presented by Women for Arts with funds benefitting ArtsSmart and children's programming for TRAHC. Texarkana, Texas convention center. Learn more.
2. High Tea with Picassos
Tuesday, March 20. Get a jump on celebration at a true "high tea" experience with beautifully decorated tables and scrumptious food–Plus! a sneak peek at some of Celebrity Masterpieces that will be auctioned off at the Party with Picassos on March 24. 4-5 p.m. (903) 792-8681. Learn more.
3. Fun for the kids:
Tuesday-Thursday, March 20-22
Spring Break Art Camp at Arts on Main
Presented by TRAHC for ages 5-12. 1:30-4:30 p.m. $65; full scholarships available! Registration required: 903-792-8681. Learn more.
Tuesday-Saturday, March 20-24
Science Action Club at Discovery Place Museum
4-5 p.m. daily. Presented by TMS Free for the 12 Science Action Club Activities. Grades 5-8 (However, younger and older science or bird lovers are welcome). Learn more.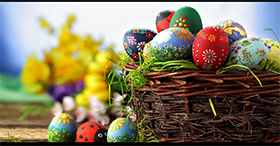 Saturday, March 24
TMS 4th Annual Easter Egg Hunt
10 a.m.-noon at the Ace of Clubs House. Hop on down with Easter baskets in hand! Children up to the age of 12 are WELCOME to participate in an egg hunt and craft day! FREE to public; 903-793-4831. [email protected]. In case of rain event will be held March 31.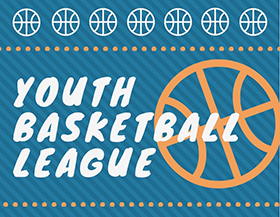 4. Begins Tuesday, March 20
Youth Basketball League for grades 1-8. Southwest Center, city of Texarkana, TX. March 20-May 24; Tuesday & Thursday 7:15-8:30 a.m. Learn more.


5. LOVE TO Learn: TAMU-T Program for Learning and Community Engagement (PLACE)
Tuesday, March 20
Special Agent Joe Anders, FBI, Guest Lecture: "Protecting Children in an Ever-Evolving Digital World"
7-8:30 p.m. at TAMU-T Eagle Hall
Wednesday, March 21
Dr. Richard Parsons, Open Lecture, "Does Technology Destroy Jobs?"
1:30-2:45 p.m. at TAMU-T Eagle Hall

Learn more about PLACE


6. LEARN AND LUNCH!

Thursday, March 22
Ledwell Machinery Open House
11 a.m.-2 p.m. Come out and see what Ledwell Machinery has to offer at our annual Open House! Complete with burgers, demos, and prizes for you to enjoy. Learn more.
Friday, March 23
CHRISTUS Lunch
The CHRISTUS St. Michael Center for Joint Replacement will present a free community luncheon seminar, "Total Knee Replacement: The Latest Technology," at Noon on Friday, March 23, 2018, in the North Conference Center, CHRISTUS St. Michael Health System, 2600 St. Michael Drive, Texarkana,TX. Greg Smolarz, M.D., orthopedic surgeon, will share information on surgical and non-surgical treatment options for knee joint pain and explain the benefits of Mako Robotic-Arm Assisted total knee replacement, the latest advancement in orthopedics arthroplasty. A light meal will be served at no charge. Learn more.
7. Be entertained
At the Tusk-N-Horns Bar & Grill in the Wyndham
Tuesday, March 20
Know it all Trivia
7:30-9 p.m. Fun, GREAT food, and drinks! Come test your knowledge. NO cost to play, prizes every round, and a grand prize at the end of the night!
Friday, March 23
Rick Wylie Acoustic Live
9 p.m. Relentless' bassist Rick Wylie performs his Acoustic Country set. Bring the entire family for great food, tasty drinks & great memories. (903)792-3222. Learn more.

At Fat Jacks Oyster and Sports Bar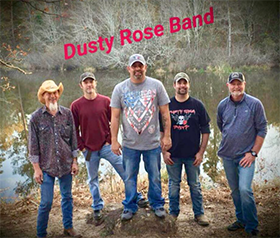 Friday, March 23
Dusty Rose Band
9 p.m.-1 a.m.
Saturday, March 24
Heather Linn & The Deacons
9 p.m.-1 a.m.

At Scottie's Grill - live music on the Patio

Saturday, March 24
Parson B and the Part Time Sinners
7:30 p.m., $5 cover. 903-838-4745. Learn more.
8. Thursday-Sunday, March 22-25
3rd Annual Senior World Barrel Race (50 & Over). Four States Equine Center at the Four States Fair Entertainment Center. Young guns watch out, the older generation still has it. With many hundreds of entries, there's fun for everyone.

9. Friday, March 23
Business to Business Breakfast. 8-9 a.m., Texarkana Chamber of Commerce. The Chamber serves YOU; JOIN and reap the benefits of networks and knowledge! 903-792-7191. Learn more.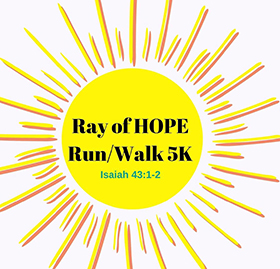 10. Sunday, March 25
Ray of Hope 5K Fundraiser for Ali Puckett. 2-4 p.m.; registration from 1 p.m. CHRISTUS St. Michael Fitness Center. 100% to support Ali Puckett and family; diagnosed with Stage Four cancer three days after giving birth. $20 per person. Learn more.
---
WeeklyLIFT Partners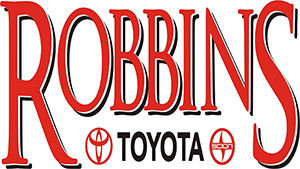 Thanks to Express Employment Professionals, Ledwell Office, Robbins Toyota and BancorpSouth for supporting the WeeklyLIFT.
Contact us to learn how you can become one of our WeeklyLIFT partners!
Share this post: