T-Town Top 10: Week of March 26-April 1, 2018
T-TOWN TOP TEN
Things to do in Texarkana March 26-April 1, 2018
SPOTLIGHT ON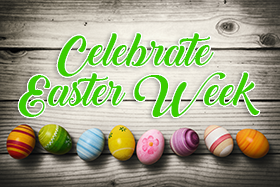 1. Easter Music and Services
Special services all week long! Experience the mystery and glory of this special week in the life of Christians - including Maundy Thursday, Good Friday, Holy Saturday and Easter Sunrise Services. Check local church listings.
2. Easter Egg Hunts and FESTIVITIES
EVERYONE's INVITED! ALL ON Saturday, March 31. Just a sampling...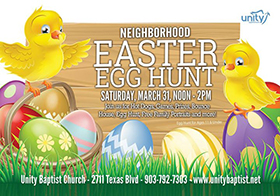 12-2 p.m., Unity Baptist Church. Annual Neighborhood Easter Egg Hot Dogs, Games, Prizes, Bounce House, Egg Hunt, Free Family Portraits and more! Learn more.


2-5 p.m. at 4116 Gibson Lane. Community Easter event presented by Phone Pros and Excel ER. Free digital photos with prints available for purchase by professional photographer. 15+ businesses attending. Race cars on site for pictures. Learn more.


12 p.m. at Texarkana Harley-Davidson. Bounce House, Facepainting, Balloon Art... Flossie's Corndogs and Funnel Cakes... More eggs than you can count, and A Surprise EGG! Learn more.
and don't miss...
3. Monday, March 26
Main Street Souvenirs: In Search of the American Heartland. At Texarkana College's Stilwell Humanities Music Hall, 7:30-9:30 p.m. Ragtime pianist, composer Scott Kirby brings his beautiful visual art to his audience pleasing performances in a one-of-a-kind take on America's beauties. Don't miss it. $5. "I cannot recommend Scott Kirby more highly to you. His knowledge is endless and his performing outstanding." - Brigitte Blachère, The Smithsonian Institute. Learn more.
4. Tuesday, March 27
Living Every Minute - Give Us One Day to create spectacular in your life. featuring Dr. Tim Reynolds. TAMU-T - Eagle Hall, 9 a.m.-6 p.m. Learn more.
5. Wednesday, March 28
Family Night at Pecan Point Brewery benefiting Randy Sams Outreach Shelter. With Healthcare Express, 5-10 p.m. Eat at Pecan Point and let your server know you are there to support Randy Sams Outreach Shelter, and they will receive proceeds from your meal. Invite everyone to this fun night--with outstanding food to make a difference. Learn more.
6. Thursday, March 29
8th Annual Bi-States CEP Horticulture Conf Southwest Center. 3222 West 7th Street, 8:35 a.m.-4:45 p.m. A joint program between Cooperative Extension Agricultural Agencies of University of Pine Bluff and Prairie View A&M University - featuring extension agents, specialists, local speakers, horticulture exhibits. Free lunch. Topics include Specialty Crops, Food Safety, Small Vegetable Acreage Production, Fruit & Berries Production, and more plus the Famous Ark-La-Tex Seed Swap. (Bring seeds or bulbs to swap!). For more: [email protected] or [email protected]. Learn more.
7. Thursday, March 29
Big Brother, Big Sister Class. CHRISTUS St. Michael, 4:45-6 p.m. Help children/siblings prepare for the arrival of the new baby in their family. Children learn what to expect when their new baby arrives home, and the rewards of being an older brother or sister. Registration required. Tina East at 903-614-2630. Learn more.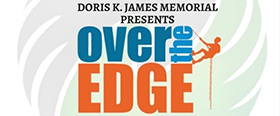 8. Thursday, March 29
Over the Edge. Hear the Breaking News! On campus at TAMU-T, 4:30 p.m. Join the team from Alzheimers Alliance as they reveal plans for their new fundraiser. Refreshments.
9. Friday & Saturday, March 30-31
Texarkana Coin Show. Texarkana Convention Center. Friday 12-7 p.m., Saturday 8 a.m.-5 p.m. Vendors and Booths featuring US and World Coins and Currency, Commoratives, Proof and Mint Sets, Bullion, Historical Exhibits and more. Family Friendly; sponsored by the Texarkana Coin Club. $2. Learn more.

10. Saturday, March 31
Early Music of the Texarkana Region: Joplin and Others Before Him. Presented by TMS Museum of Regional History, 2 p.m. Dr. Tennison explores music and musicians from 1836 to 1885. Enjoy presentations of modern-day recordings of 19th century music and never before seen interviews. Musical demonstrations by Dr. Tennison and new research on Scott Joplin; classical pianist, Lois Towles; founding member of The Temptations, Otis Williams rounds out this program. TMS Members FREE. Others only $5. Limited Seating! Reserve at 903-793-4831 or [email protected]. Learn more.
---
WeeklyLIFT Partners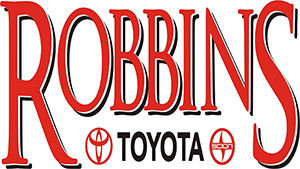 Thanks to Express Employment Professionals, Ledwell Office, Robbins Toyota and BancorpSouth for supporting the WeeklyLIFT.
Contact us to learn how you can become one of our WeeklyLIFT partners!
Share this post: