T-Town Top 10: Things To Do in Texarkana Nov. 14-20
Want to have a list of 10 awesome things to do in Texarkana delivered right to your inbox every week? Sign up for the WeeklyLIFT today!

---
Things to do in Texarkana November 14-20
A T-TOWN TOP TEN
Ring in the Holiday Season! The Junior League of Texarkana hosts its 31st annual Mistletoe Fair November 18-20 at the Four States Entertainment Center featuring more than 65 merchants from both near and far. Funds raised support community projects (including Shoes for the Soul, Holiday from the Heart, Teacher Take Wing, and Spring into Reading!) Enjoy private shopping during Friday's Mistletoe Fair Brunch & Bingo featuring mimosas, a three course meal and table decorations by Julie's Deli. Brunch at 10am; EARLY Shopping at 9am. New on Sunday, the Miss MF Pageant. View hours and ticket info.


Uncork Your Support! Second Annual social benefitting United Way of Greater Texarkana. with yummy food and wine at Veronas and music by the Moss Brothers. Remember: Tickets $30/person OR $50/ couple. Monday, Nov 14 6-9PM. Learn more.


Give Thanks; Bring Food! Join the Greater Texarkana Young Professionals for a night of social gathering and giving back. GTYP Thanksgiving Food Drive. Bring your canned goods and nonperishable food items and join us on our mission. Nov 17 5-6:30 Northridge Country Club Donations benefit Harvest Texarkana Regional Food Bank. (If you can't make it for the social, drop off available food through Nov 16th at locations.) Tickets and details.


Holiday Musical Comedy. Based on the beloved holiday film, ELF, this hilarious fish out of water comedy follows Buddy the Elf in his quest to find his true identity, all the while giving Christmas spirit to everyone he meets. ELF, Jr. is presented by Silvermoon Children's Theatre Nov 17–20. Limited Seating so tickets go FAST!! Fun for your kids and your family! Buy tickets now.




Bike Downtown. Texarkana's first bike share program gives downtown visitors a way of exploring the area in a fast, fun, and healthy manner. Rent bikes from the Museum of Regional History (10 -5 Tues thru Sats; 1–5 on Sundays. $5/day includes bike locks and helmets) and new bike racks throughout. Funded by the Union Pacific (UP) Community Foundation. To celebrate the launch, guided bike tours of will be offered twice a day on Nov 18 and on December 2. Tours from 10:30 a.m. to 12:00 p.m. and 1:00 p.m. to 2:30 p.m. begin and end at the Museum of Regional History. Since bike share bikes may be limited for tours, participants are encouraged to bring and use their own bicycle.


He, She; Them - The Art of Michelle Holman Opening reception at the Regional Arts Center.Nov 18 at 6:30 PM - 8 PM Free. Refreshments. Presented by Texarkana Regional Arts & Humanities Council. Nov 17 through Jan 14. Learn more.


Freeman Landscape's Fall Festival 2016. Saturday, Nov 19 at 10 AM - 1 PM Bounce houses, giveaways, games, raffle prizes, free food and drinks and lots of FUN for all ages. Learn more.


Exclusive Documentary Screening. On Nov. 16 & 17, Texarkana College presents 3 free screenings of "Tower," a documentary chronicling the tragic 1966 University of Texas tower shooting that left 16 dead and 3 dozen wounded. Join survivor Claire Wilson, a Texarkana resident, for a screening followed by an interview with questions gathered from the audience. Seats are free but are limited, so reserve in advance. Learn more & reserve seats.
This Week's Totally T-Town Fave Foods
Jon Tomberlain
Asst Principal, PG Middle School
Pleasant Grove ISD
LT Class of 2017
recommends...
Chicken Fried Chicken from Dixie Diner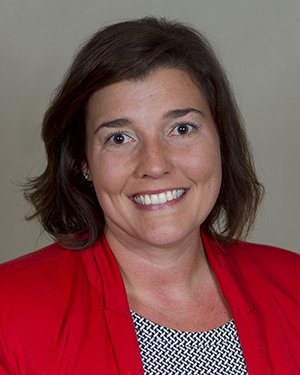 Lindsey Young
Pres - Jr. League of Txk
CASA - Director of Operations
LT Class of 2017
Lindsey's favorite meal is...
Shrimp Brochettes from Zapata's
---
Want to have a list of 10 awesome things to do in Texarkana delivered right to your inbox every week? Sign up for the WeeklyLIFT today!
Share this post: