T-Town Top 10: Things To Do in Texarkana Nov. 21-Dec. 4
Things to do in Texarkana November 21-December 4: Thanksgiving Edition
A T-TOWN TOP TEN+
WEEK OF NOV 21 - 27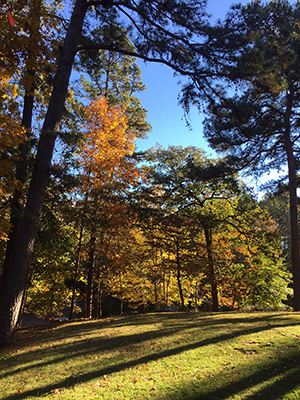 RELAX AND ENJOY! Make time for the prettiest fall color of the season that always appears the week of Thanksgiving. Drive through the farmland near the Red River to view the natural beauty of the river valley, then head for the dam at Lake Wright Patman to capture sunset. OR - Put a leash on your pooch and walk the nature trails with family and kids to create memory that will endure long after the newest movie.


Speaking of pooches: Treat your kids to your time and Pages with Poochie Nov 22, 4PM to 5PM. All children are welcome to read their favorite book to Gayle and Sketti Cates. Skettie, the most literate dog this side of State Line, is a good listener and loves a good yarn. Texarkana Public Library. Learn more.


COUNT YOUR BLESSINGS! Give thanks - HAVE A HAPPY THANKSGIVING! Thurs, Nov 24.


3rd Annual Turkey Trot hosted by Community Healthcore Foundation on Thanksgiving Day Nov 24 8AM. Spring Lake Park. Activities include a Turkey Costume Contest, Turkey Call Contest and Mascot Wobble. Cheer your favorite mascot as they wobble to the finish line and get your pictures made with them. Bounce Area and Children's Races (Gobble Trot for 7-10 yrs, Giblet Trot for 4-6 yrs;entry fee a non-perishable donation to the local food bank). Entry $25 for 5k Run/1 mile walk. All benefitting resources for developmental disabilities and mental health. Learn more.


Evergreen Christmas Tree Farm - a locally owned Christmas tree farm in Texarkana. Opens for the season on Friday, Nov 25. Provides families a fun and active way to pick out a live Christmas tree. 9AM – Sunset on Sat & Sun; on Mon –Fri by appt. Learn more.


Shop Small Business Saturday in Texarkana USA! Nov 26 Nationwide celebration first held in 2010, Small Business Saturday encourages folks across the country to support small, local businesses. Learn more.
WEEK OF NOV 28 - DEC. 4
This Week's Totally T-Town Fave Foods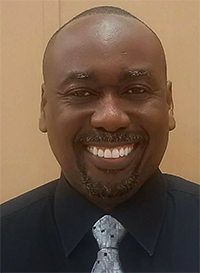 Larry Manley
Cooper Tire, Control Room Coordinator
LT Class of 2017
recommends...
The TLC Cheeseburger with Everything from TLC Burgers & Fries located at 201 E. Broad St.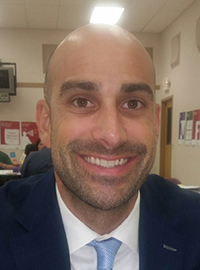 Cody Deal
State Bank, Loan Officer
LT Class of 2017
Cody's favorite meal is...
Blackened Grouper with Remoulade Sauce from Ironwood Grill
Share this post: