T-Town Top 10: Weeks of Aug. 21-Sept. 4, 2017
Want to have a list of 10 awesome things to do in Texarkana delivered right to your inbox every week? Sign up for the WeeklyLIFT today!
---
A 2-WEEK T-TOWN TOP TEN
Things to do in Texarkana Aug. 21-Sept. 4, 2017
1. TODAY: Lots of Solar Eclipse.
Relish the glory and mystery of our universe! Get outside with your kids, family, friends and elders and (safely!) view the solar eclipse - FREE. Texarkana will enjoy an 85% magnitude solar eclipse which will begin at 11:45 a.m., reaches its peak (85%) at 1:15 p.m., and ends at 2:44 p.m., for a total duration of 2 hours, 59 minutes.
And put April 8, 2024 on your planning calendar, when Texarkana will see a TOTAL ECLIPSE! See this week's Did You Know for details.

2. Jawbone Back to School Concert.
Saturday, Aug. 26. At the Perot Theatre presented by TRAHC: Texarkana Regional Arts & Humanities Council. Voted Best Texarkana Band, Jawbone performs an exciting show covering songs from the 50's to current hits. Concert and VIP After Concert Party at Pecan Point Brewery. Tickets at Perot Theatre Box Office or trahc.org. Buy ahead for best price!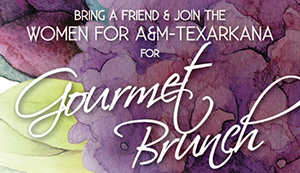 3. Gourmet Brunch hosted by Women for TAMU-Texarkana. Saturday, Aug. 26 | 10-11:30 a.m. Featuring the mouth-watering farm-to-table recipes of Chef Matt Balke of Dallas' Bolsa Restaurant. At the University Center at TAMU-T. Contact [email protected] for tickets.
4. WWE Live at the Four States Fair Entertainment Center. Monday, Aug. 28 | 7 p.m. Tickets available online.
5. Hunger Luncheon Kick-off. Tuesday, Aug. 29. At Williams Memorial Methodist Church benefiting September's campaign of Hunger Action Month to focus community awareness on this year-round issue. $10 at harvesttexarkana.org or at the door.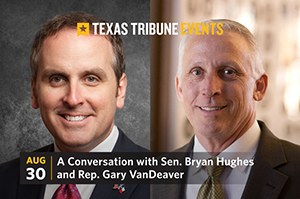 6. Texas Tribune Conversation with Lawmakers: Texas State Senator Bryan Hughes (R-Mineola) and Rep Gary VanDeaver (R-New Boston) - Wednesday, Aug. 30 | 11:30 a.m.-1 p.m. At Texarkana College, Truman Arnold Center Great Room. Free, open-to-the-public lunchtime event; advance registration encouraged. The Texas Tribune is a nonpartisan, nonprofit media organization that informs Texans — and engages with them — about public policy, politics, government and statewide issues. Reserve your spot or plan to watch the live stream.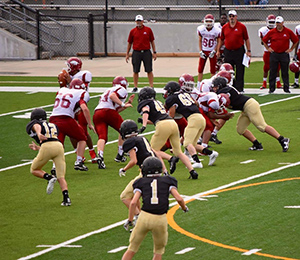 7. Friday Night LIGHTS played in Texarkana USA!
Aug. 25 - Pleasant Grove vs. Mount Pleasant
Sept. 1 - Texas High vs. Dallas; Bishop Lynch High
Sept. 1 - Arkansas High vs. Pleasant Grove HS
Sept. 1 - Liberty-Eylau vs. Gilmer
Plus Saturday sports in Texarkana USA:
Eagles Soccer! A rigorous 20-game schedule begins Aug. 25 when the women's team takes on NCAA Division I Grambling State Univ at 11AM match at Eagle Field on the A&M-Texarkana campus. That afternoon the women and men's teams will face Bethel University at 5 and 7 p.m. in the second annual Border Cup tournament. The teams will take on Bacone College at 5 and 7 p.m. on Aug. 26.
8. Texarkana Regional Chorale. Tuesday, Aug. 29. Another great season of exciting projects, fall concerts and including singing a Carnegie Hall concert in April 2018, accompanied by the New England Symphonnic Ensemble–the experience of a lifetime! Fee for participation, with qualified high school & middle-school singers reduced fee to $10 per semester. OR register for TRC for college credit through Texarkana College. New to TRC? Email [email protected] for a vocal placement audition on the 29th.
---
Totally T-Town Food Faves

9. "I love the Moosehead Pizza from Gusano's."
BART SPIVEY
Business Development & Community Relations Project Mgr, Workforce Solutions NE TX & LT Class of 2017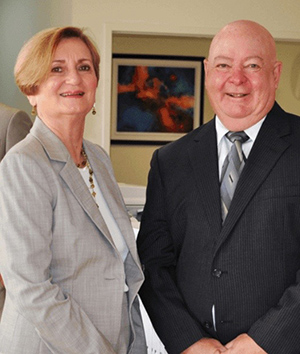 10. "Our favorite local dish is Zapata's tacos!"
DEBORAH NUCKOLLS, LT Class of 1999
& GEORGE NUCKOLLS, LT Class of 2004
Owners, Office Equipment of Texarkana
Share this post: