T-Town Top 10: Week of March 5-11, 2018
T-TOWN TOP TEN
Things to do in Texarkana March 5-11, 2018
SPOTLIGHT ON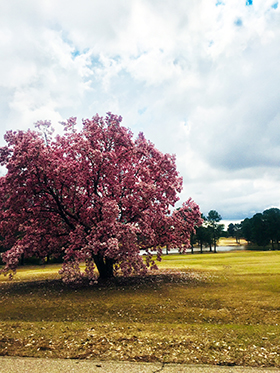 1. Get Outside
Enjoy Texarkana's natural beauty. Free and organic and healthy!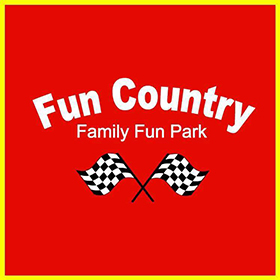 2. Fun Country Park: Now open weekends
Spring has sprung and that means fun! Bring the whole family and enjoy some putt putt golf, go kart rides, rock wall climbing, and batting cage fun. Now open Fridays from 5-9 p.m., Saturdays from 12-9 p.m. and Sundays from 2-6 p.m.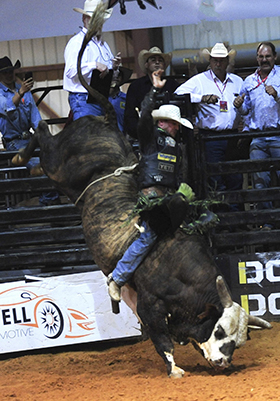 3. Annual 4 States PBR Shoot Out at Four States Rodeo
Saturday, March 10. Tickets on sale now. Come early to meet Chris Shivers two time PBR World Champion and Hall of Famer! 7-10 p.m. Learn more.
AND DON'T MISS:
4. Tuesday, March 6
Pages with Poochie! Let the kids read to Skettie. Texarkana Public Library - Kid's Place. 4-5 p.m.
5. Much to learn: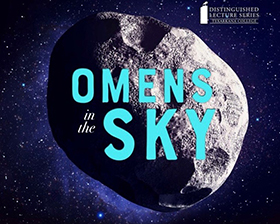 Omens in the Sky: How eclipses, comets, and asteroids have influenced history. Tuesday, March 6, 6 p.m. at Texarkana College. Few things in the sky have produced more awe and superstition. Distinguished Lecture Series featuring Delbert Dowdy, TC professor of physics and astronomy. Learn more.



"Climate Change: Hoax, Catastrophe, or Just Lukewarm." Tuesday, March 6, 12-1 p.m. PLACE Program at TAMU-T University Center. Presented by Dr. Tim Palmer of Oxford University. Free to public.

"The New World Order: The Art and Science of Patient Care" presented by Michael Manley, Director of Clinical Integration and Development at UAMS, Guest Lecture. Thursday, March 8, 12-1:30 p.m.PLACE Program at TAMU-T University Center. Free to public.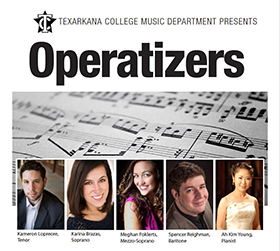 6. Thursday, March 8
The Operatizers! at TC Stilwell Bldg. 7:30 p.m. Favorite arias to show tunes performed by five gifted vocalists of the Shreveport Opera Xpress (SOX). Sponsored by TC's music department in the Music Hall. Admission $5. Learn more.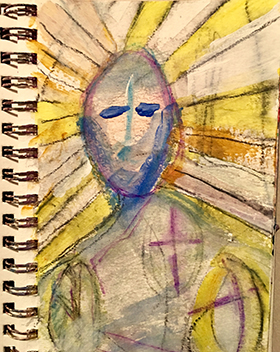 7. Thursday, March 8
TRAHC presents... Spiritual Journaling with Agnes Tirrito at the Regional Arts Center. 6-9 p.m. Record your journey of faith Or meditate on your place in the universe... Bring your favorite quote or bible verse to create a framed mixed-media piece with artist Agnes Tirrito. No experience required. Make it a night out with friends over a glass of wine (BYO). Give yourself permission to have a little fun and sign up today. Ages 18+. Learn more.
8. Friday-Saturday, March 9-10
Polka Dots and Lollipops - upscale consignment sales of children's clothing. Four States Barbara Gleboff Fine Arts Building. 8 a.m.-7 p.m. Learn more.
9. Saturday, March 10
Heart & Sole 5K - benefitting the American Heart Association. Texarkana Golf Ranch. 7:45 AM registration; 8:30 run - for ages 10 and up. [email protected]
10. Saturday, March 10
Boredom Buster - Stories with Thing 1, Thing 2
In Memory of Dr.Seuss Birthday- Discovery Place Children's Museum. 2-3 p.m. Listen to Dr.Seuss stories and make crafts that go with them.
Refreshments, too. Limited spots so buy your tickets today. Contact (903) 793 4381 or [email protected]
plus
Live Music at La Fogata
---
WeeklyLIFT Partners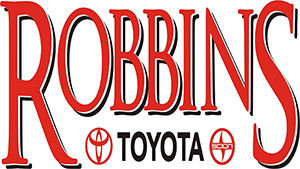 Thanks to Express Employment Professionals, Ledwell Office, Robbins Toyota and BancorpSouth for supporting the WeeklyLIFT.
Contact us to learn how you can become one of our WeeklyLIFT partners!
Share this post: