Did You Know: TAMU-T Student Jacob Watson takes 1st Place Nationally for Info Management
Speaking of Second to None...
Did You Know?
(L-R): Jacob Watson, Dr. Brian Matthews, and Sarah Wilbanks at the 2018 Phi Beta Lambda National Leadership Conference. Not pictured: Troy Squires.
TAMU-T Student Jacob Watson takes 1st Place Nationally for Info Management
Three students from Texas A&M University-Texarkana recently traveled to Baltimore, MD to compete at the Phi Beta Lambda National Leadership Conference. The trio qualified for the national competition by advancing through the state-level competitions earlier this year. In the competition featuring top business students from around the country, A&M-Texarkana's Jacob Watson advanced to the finals where he then took first place in the Information Management category.
Jacob, an MIS major, also competed in the national preliminary rounds for Cyber Security, while his fellow classmates Sarah Wilbanks (Marketing Concepts) and Troy Squires (Accounting Principles) competed as well. This is not the first time Watson has advanced from the state level and performed well at the national competition. In 2017 he finished 1st at the state level in the Computer Concepts category before moving on to finish in 8th place nationally.
Assistant Professor of Management Dr. Brian Matthews accompanied the students to Baltimore and was very pleased with Jacob's success. "We are extremely proud of Jacob and proud that he is part of the Eagle Family," Matthews said. "His performance at both the state and national level shows the caliber of students we educate at our university, and is consistent with our mission to equip students to be employable in this region and beyond."
Future Business Leaders of America-Phi Beta Lambda, Inc. (FBLA-PBL) is the largest career student business organization in the world, each year helping over 230,000 members prepare for careers in business. FBLA-PBL inspires and prepares students to become community-minded business leaders in a global society through relevant career preparation and leadership experiences.
---
WeeklyLIFT Partners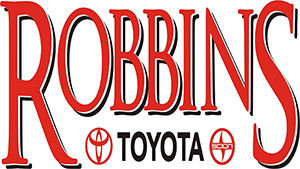 Thanks to Express Employment Professionals, Ledwell Office, Robbins Toyota and BancorpSouth for supporting the WeeklyLIFT.
Contact us to learn how you can become one of our WeeklyLIFT partners!
Share this post: