Did You Know: TAMUT Eagle athletic department earns NAIA's prestigious highest award

Texarkana USA: A thriving center for business, education and culture that attracts–and serves–us all.
Citizens committed to Working Smart for Excellence, Educational and Cultural Riches, Community Pride, Economic, Social and Personal Well-Being. One-of-a-Kind, Twice as Nice, and Second to None.
---
Speaking of Second to None...
Did You Know?
TAMUT Eagle athletic department earns NAIA's prestigious highest award
For the second year in a row Texas A&M University-Texarkana's athletic department has earned the National Association of Intercollegiate Athletics' (NAIA) highest award, the 5 Star Champions of Character Gold Award. Institutions are measured on their commitment to being Champions of Character and earn points in the areas of character training, conduct in competition, academic focus, character recognition, and character promotion.
This award not only concentrates on competitive and academic success, but also takes into account how each university does in advancing the NAIA's 5 core values of integrity, respect, responsibility, sportsmanship, and servant leadership.
TAMU-T Athletic Director Michael Galvan says, "Being named a Gold Award recipient in back to back years demonstrates how much time and effort our athletes and athletic department staff put into becoming better athletes, students, teachers, and citizens... We often tell our student-athletes if they are going to complain about something make sure they offer up their services to make things better or create a solution that can remedy the problem."

The NAIA has 250 member institutions. 171 of those achieved some level of Champions of Character recognition, but A&M-Texarkana was among the top 74 universities who received the prestigious Gold Star designation.
GO EAGLES!
---
WeeklyLIFT Partners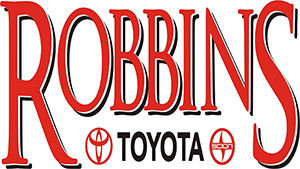 Thanks to Express Employment Professionals, Ledwell Office, Robbins Toyota and BancorpSouth for supporting the WeeklyLIFT.
Contact us to learn how you can become one of our WeeklyLIFT partners!
Share this post: