T-Town Top 10: Week of Sept. 10-16, 2018
T-TOWN TOP TEN
Things to do in

Texarkana Sept. 10-16, 2018
SPOTLIGHT ON...
FUN COMES HOME!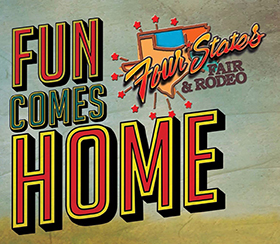 74th Annual Four States Fair and Rodeo
Friday, Sept. 14-Sunday, Sept. 23
10 days of FUN!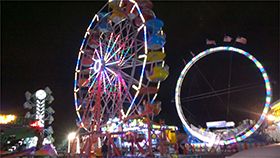 This week's highlights:
1. Friday, Sept. 14
4 p.m. - Fair Midway rides open

5 p.m. - Ledwell Equipment Rodeo

9:30 p.m. - Street Dance on outside stage
2. Saturday, Sept. 15
10 a.m. - Four States Fair Parade Downtown

1, 3, 5 & 7 p.m. - Chainsaw Artist (and on Sunday)

4-7 p.m. - Gospel Celebration

7:30 p.m. - Demolition Derby
3. Sunday, Sept. 16
Senior Citizen Day - Free Gate Admission!

3 p.m. - Cowboy Church Band
Visit the Four States Fair Facebook Page for full schedule - and listing of generous community sponsors


and don't miss...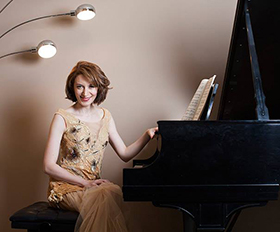 4. Monday, Sept. 10
2nd TSO Chamber Music Concert Series at TAMUT begins
6:30 p.m., Tri-State Metal and Ironworks Atrium in the University Center. FREE to the public! Monday's concert features piano trios by Dvorak and Beethoven. Future concerts scheduled for October, November, January and April. Advanced reserved seating for the concert or the series is available for a fee; call 870.773.3401. Learn more.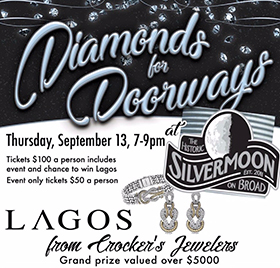 5. Thursday, Sept. 13
Habitat for Humanity-Texarkana's Diamonds for Doorways
7-9 p.m., Historic Silvermoon on Broad. Help build needed homes for deserving, engaged, prospective homeowners. Two admission levels: with or without entry for diamonds drawing. Learn more.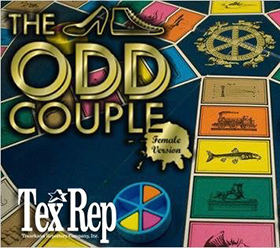 6. Friday-Sunday, Sept. 14-16
TexRep presents THE ODD COUPLE, Female Version
Time vary, see texrep.org for schedule. Stilwell Theatre on Texarkana College campus. It's a CLASSIC by Neil Simon. A play, a movie, a tv show and now even a NEW TV show starring Matthew Perry and Thomas Lennon. This is the female version where Oscar and Felix become Olive and Florence. Same hilarity, same Neil Simon. It'll have you rolling in the aisles. Buy tickets now!
Plus...
Monday, Sept. 10
Audition for Shakespeare in Love
7 p.m., Stilwell Theatre, Texarkana College campus
7. Friday, Sept. 14
TRAHC presents "Opera: Classics Plus"
7:30 p.m., Cabe Hall in the Regional Arts Center
The Muses Gala Opera Troupe performs at Texarkana Regional Arts Center, Great Cabe Hall. The Muses Creative Artistry Project utilizes professional artists, musicians, and teachers from within the state, and across the country, to create a diverse performance of arias, duets & ensembles from beloved operas and musicals. Don't miss this evening of beautiful vocals and entertaining dances in an intimate setting at Cabe Hall. Tickets - $15 and $20 at the door. Student tickets - $10. Call 903-792-4992 to purchase over the phone.
Learn more.
8. Friday. Sept. 14
Friday Night Lights
Texas High at Liberty-Eylau HS at 7:30 PM
Pleasant Grove HS at Atlanta HS; Arkansas HS off)


9. Saturday, Sept. 15
Community Garage Sale Benefiting United Way of Greater Texarkana
8 a.m.-2 p.m., Williams Memorial Methodist Church. Find your treasure - AND share past ones for a good cause: To donate 903.794.3105.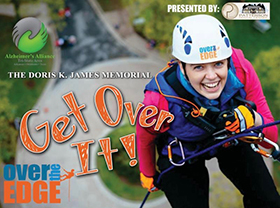 10. Saturday, Sept. 15
OVER THE EDGE at TAMU-T benefiting the Alzheimer's Alliance
Take time today to thrill to your brave friends and neighbors going OVER THE EDGE, rappelling off the heights of the University Center for a great cause... Lots of music and fun! Be there!
---
WeeklyLIFT Partners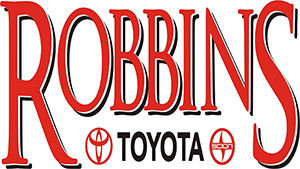 Thanks to Express Employment Professionals, Ledwell Office, Robbins Toyota and BancorpSouth for supporting the WeeklyLIFT.
Contact us to learn how you can become one of our WeeklyLIFT partners!
Share this post: