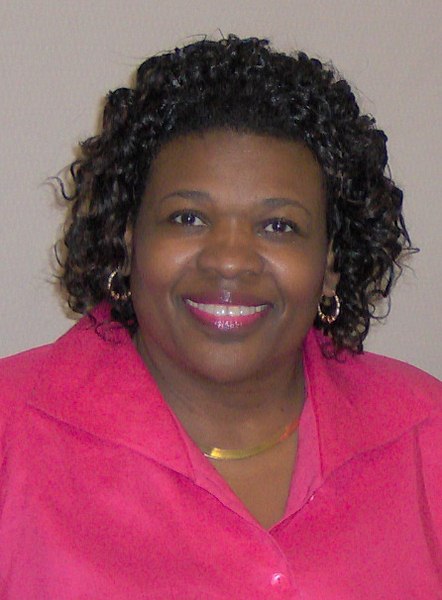 Rae Thigpen (1997)
Regional Compliance Officer
CHRISTUS St. Michael Health System
What have you learned most about making a difference in Texarkana (or about your opportunity for community leadership) from being a part of Leadership Texarkana?
I count it a privilege and certainly an opportunity to serve in the community and to be considered a leader, I just say wow. I see myself as a servant of God to do what I can to make a difference. It is only because of Him that I am so I want to just find myself in a position to give back to the community.
What does leadership mean to you?
Leadership, to me, is like being the coach of a team. You would assist the team in creating the strategy and also assist with execution. Being actively involved not just giving direction.
For what community organization or issue or opportunity do you have a passion and invest your time, talent or money?
I invest time, talent and money into events that help the community as a whole but especially the underserved.
If you had one wish and could make a difference of significance in Texarkana (your small corner) what would you do with that one wish and why?
I am a Registered Nurse by training so my wish would be to provide healthcare to all that need it whether they could afford to pay or not.
What do many people not know about you that you would to share with us? What are some of your passions and hobbies?
I have a passion for service with medical missions. I have done medical missions in Guatemala and Haiti. I really like traveling and have gone on a number of trips with the United Way. I collect porcelain dolls.
What do you most love to do in Texarkana?
I like visiting with friends and attending church

What do you most love about Texarkana, in general?
I love the people in the community and how friendly everyone seems to be.

Rae Thigpen serves as the Compliance Officer for CHRISTUS St Michael, which is an acute care hospital and CHRISTUS homecare, hospice and long term care facility. She has been in compliance for the past 4 years and employed with CHRISTUS St Michael for 22 years. Prior to her compliance role, Rae served as the Director of Surgical Services. Rae graduated in 1997 from Leadership Texarkana. Her civic involvement includes current board member of Salvation Army, Leadership Texarkana, Alpha Kappa Alpha Sorority, Inc, and Twin City Black History Association.
Share this post: