T-Town Top 10: Things To Do in Texarkana Nov. 7-13
Want to have a list of 10 awesome things to do in Texarkana delivered right to your inbox every week? Sign up for the WeeklyLIFT today!

---
A

T-TOWN TOP TEN
VOTE on November 8! Exercise your most valuable right as a citizen and 1. inform yourself and 2. vote! This 58th quadrennial U.S. presidential election of 2016 will determine the 45th President and 48th Vice President of the United States.


Honor our country's veterans this week, those who have safeguarded your right to vote, at various VETERAN'S DAY celebrations!



The Texas A&M University-Texarkana Veterans Services office and Student Veterans Association will celebrate "More than Just a Day" during the week of Nov. 7-11 in honor of the nation's veterans and active-duty military. The community is invited to participate in all activities:


Mon, Nov. 7 at 4PM: a screening of "Major Payne," a 1995 American military comedy film in the University Center.
Tues, Nov. 8, at 11AM "Get to Know the Military" session in the University Center.
Wed, Nov. 9, 10 a.m. - 2 p.m., U.S. Army Black Hawk helicopter fly-in on campus on the University Center lawn, to learn more about medical evacuation (MEDEVAC) helicopters.
Wed, Nov 9 from 10 a.m., test your military abilities on a military obstacle course on the University Center lawn.
Thurs, Nov. 10, 11AM - a Military Appreciation Barbecue - University Center.
Nov 11 at 10AM - Veterans Day/Flag Ceremony. Wear red on "Red Shirt Friday" in honor of those who are currently deployed.
All week in the University Center lobby, purchase flags in memory or honor of past and present service members for a $1 donation to the Student Veterans Association. The flags will be planted on Friday prior to the ceremony.



Hiring Red, White, & You! A statewide hiring fair to connect veterans, service members and their spouses to Texas employers; Nov 10 from 10AM - 2PM. Texarkana Convention Center. Texas Workforce Commission and Workforce Solutions of NE Texas in partnership with Texas Medical Center. Learn more.


Veteran's Day Parade. Nov 12 at 11AM, Downtown Texarkana. Hosted by the Texarkana area Veteran's Council (TAVC). All area organizations, schools, clubs, churches & businesses are invited to participate. Learn more.



Wandering The Heartland: The Photography of Michael Leonard. Join TRAHC for the opening reception of their newest exhibit, Fri, Nov 11 from 6:30 PM at the Regional Arts Center! Refreshments. FREE. Learn more.



What You Will! Shakespeare's Twelfth Night is perhaps Shakespeare's greatest Romantic Comedy. Set in a topsy-turvy world like a holiday revel, this comedy devises a romantic plot around separated twins, misplaced passions, and mistaken identity. A farce touched with melancholy, mixed throughout with seductively beautiful explorations on the themes of love and time. A production of Texarkana Repertory Company in partnership with the Drama Department of Texarkana College. Nov 11 & 12 at 7:30 PM, Nov 13 at 2PM Stilwell Theatre on TC Campus. Learn more.


Windborne's The Music of the Eagles. A symphonic concert like Texarkana has never seen! Presented by Texarkana Symphony Orchestra featuring a 50-piece orchestra, with guest conductor Brent Havens, full rock band, guest vocalists showcasing 18 Eagles tunes, including Heartache Tonight, Desperado, New Kid in Town, and Hotel California. Nov 12 7:30 PM, Perot Theatre. Learn more.


TAAC Motown Revue. Ladies and Gentlemen, break out those bell bottoms , mini skirts and platform shoes and come out and enjoy some of the groovy Motown Hits by the Jump Jive band. You won't be disappointed! Nov 12 at 7 PM at Northridge Country Club.

OR

Celebrate the release of "The Boggy Creek Monster: The Truth Behind the Legend." Be part of the first audience in the world to see this in-depth look at the Fouke Monster story. Featuring interviews with people from Miller County and beyond who have claimed to see the creature. Learn about the long, rich history of Fouke AND it's famous monster and how the town has been impacted by the legend. Nov 12 at 5PM Fouke Middle School. Film showtime(s) to be announced. Learn more.


Sand Slam Volleyball Tournament. 2nd Annual tournament benefitting 501c3 Non Profit, Bunch Woodview, Memory Support at Cornerstone Healthy Living Community. Ages 14- UP $20 p/p. 6 person OR 4 person. Must have 2 girls per 6 team and 1 girl per 4 team. Get a team together and have some fun! Nov 12 from 9- 4PM Bringle Lake. Learn more.
This Week's Totally T-Town Fave Foods
Jason Clanton
Curt Green & Company
Associate Broker
recommends...
Shrimp & Grits at Pop's Place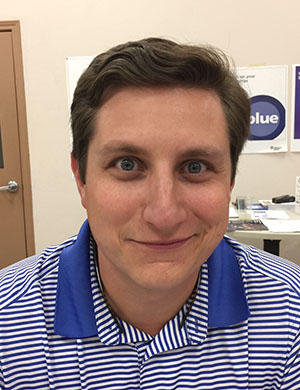 Cole Meador
Ledwell & Son, Enterprises
Sales
loves...
The Boomer Chicken Sandwich – blue cheese & spicy chicken – at Pecan Point Brewery.
Share this post: