T-Town Top 10: Things To Do in Texarkana Dec. 12-18
Want to have a list of 10 awesome things to do in Texarkana delivered right to your inbox every week? Sign up for the WeeklyLIFT today!

---
Things To Do in Texarkana December 12-18
In the Spirit of Giving. Join GTYP (Greater Texarkana Young Professionals) for wine and bring an unwrapped toy in support of Texarkana Toys For Tots as they make a presentation to a marine from Toys for Tots at the new Summerhill Winery on Texas Blvd. Dec 14 5–7PM - OR drop the unwrapped toy before then (check their website for locations).


Make it a Million and One… on Dec 12, 10-11 AM at Arkansas HS's Red Wall, to support the engagement of one million Science, Technology, Engineering and Math (STEM) mentors (male and female) to increase the interest and confidence of middle school and high school girls to persist and succeed in STEM programs and careers. Learn more.


"A Nancarrow Homecoming" gala celebrates the official inauguration of Texarkana's new Regional Music Heritage Center (RMHC). Saturday, Dec. 17 at Silvermoon on Broad. The evening features the first Texarkana performance of Nancarrow's "Boogie-Woogie Suite," Studies 3a-3e and "Canon X," Study #21 on the RMHC's fully restored 1928 Marshall & Wendell AMPICO player piano, the very model Nancarrow used and preferred for the performance of his works.

The rolls to be used are precise duplicates imported from Heisigrollen in Germany made on a duplicator developed by Wolfgang Heisig and provided by program host Dr. John Tennison, who grew up near the home of Conlon's brother Charles Nancarrow and has studied Nancarrow's work extensively. To make Nancarrow's complex work more accessible Dr. Tennison has developed a light show that will provide a visual guide to the music as it plays. Dr. Tennison will also premiere two compositions inspired by Conlon Nancarrow, which carry on his legacy in his home city.

Linger for more. Following the SMOB performance, linger for the reception to meet Dr. Tennison and RMHC Executive Director David Mallette and learn about the ambitious and exciting plans for the development of downtown's planned RMHC as a center of excellence for experiential education, scholarship and performance of music genres originating in and evolving from our region and to promote public knowledge, understanding, and appreciation of this area's role in the American and world musical heritage. Learn more.


Music at the Mall. Put a dent in your gift list and enjoy music of the season from 11 AM till evening as faculty and students from the Texarkana Academy of Musical Arts perform throughout the day for your pleasure. And at 5:30 enjoy numbers from the students of Redwater High School Choir. All Sat, Dec 17 at Central Mall. For more information contact

[email protected]

or visit the TAMA Facebook page.


Give your child (ages 5-18) a gift they will always remember this holiday season: Take them to audition for Silvermoon Children's Theatre March production of You're a Good Man Charlie Brown. Delightful music. Life lessons. A whole new opportunity for lifelong enjoyment. Learn more.


Get ahead of the holidays and take off a pound or two on the front end: Make time to walk one of our community's beautiful park trails while the weather's still good enough to enjoy it. You'll be ready for extra cookies.
Go Sports! Take a break from the holiday lists and gather with your friends around the big screens at one of the many sports bars around! Start the Bowl season with Ark State vs Univ of Coastal FL in the AutoNation Bowl Saturday Dec 17, or enjoy the play when the Cowboys meet Tampa Bay - Sunday Dec 18 at 7:30. (They're Back!) Find a sports bar.
This Week's Totally T-Town Fave Foods
Liz Fazio-Hale
Riverbend Water Resources
Executive Director/CEO
LT Class of 2017
Liz really enjoys eating and thinking about the awesome Key Lime Pie at Julie's Deli.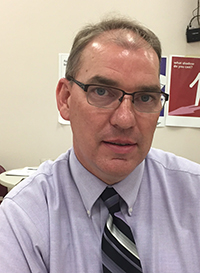 Chuck Firmin
Firmin's Office City Manager
Chuck recommends...
Margaritas at Zapata's.
---
Want to have a list of 10 awesome things to do in Texarkana delivered right to your inbox every week? Sign up for the WeeklyLIFT today!

---
Share this post: