T-Town Top 10: Week of June 5-11, 2017
Want to have a list of 10 awesome things to do in Texarkana delivered right to your inbox every week? Sign up for the WeeklyLIFT today!
---
A T-TOWN TOP TEN
Things to do in Texarkana
June 5-11, 2017

Summer Nights at the Movies (Al Fresco)





It Happened One Night. Friday, June 9. Beginning this week on the Ace of Clubs House Lawn: It Happened One Night with Clark Gable and Claudette Colbert.


Movies in the Park: SING! Thursday, June 8 | Dusk. Last chance Movies in Spring Lake Park - Enjoy SING! June 8 at dusk (around 7:45). You bring the chairs and blanket, they offer concessions.



Let's Put on a SHOW!





Tex*Rep Drama Camp. Begins June 12. Tex*Rep's annual Drama Camp is designed to give young people the opportunity to appreciate theatre arts by learning related skills, techniques and disciplines. The theatre experience also prepares students for life by emphasizing team building, responsibility and self-confidence. Sign up - last chance - begins June 12.


Silvermoon Children's Theatre. Sign up for Turbo Days ( for ages 4-7) OR a MiniShow (for ages 7-15). Mini-shows offer a fun, fast paced 5 days of all things theatre to put on a show!



Runnin WJ Barrel Race. June 8-10. Runnin WJ Barrel Race is an annual divisional race that benefits the Runnin WJ Therapeutic Riding Center. At the Four States Fairgrounds in air-conditioned comfort.




Wright Patman Lake. Just down the road, Wright Patman is a great place to spend the day on the boat, whether you want to spend some peace and quiet catching fish or go tubing with friends on one of the largest man-made lakes in Texas. Numerous campsites are great for weekend getaways for summer fun.


LEARN something FUN



Classes at Arts on Main. Mosaics for ages 12+ and Metal-Smithing for ages 18+; Tuesdays June 6-July 18. Contact

[email protected]

for more info.


GUITAR LESSONS. Offered on the Texarkana campus of the University of AR-Hope/Texarkana. One-on-one lessons for beginner to highly advanced guitarists, taught by Benjamin Munson. To schedule a lesson for Summer I, contact Jan Whatley at 870-722-8236 or

[email protected]

. To schedule a lesson for Summer II, contact Amanda Maggio at 870-722-8237 or

[email protected]

.



Texarkana College's Sage: Summer Offerings open to the General Public (view full schedule of both)



Armchair Traveler. Beginning Monday, June 5. Featuring travelogue presentations on various destinations around the globe. Downtown at 202 E. Broad Street in the meeting room of Old Town Exhibit. Open to the general public at no charge and you are welcome to bring friends. Mondays through the summer - beginning on Monday, June 5.


SAGE Summer Talks. Beginning Thursday, June 8. Brian Goesl, "The State of the Arts in Texarkana and the Surrounding Area" from 6:30 to 8 p.m. in room 14 of the Social Sciences Building on TC campus.



Exhibit of Arkansas African American Legislators, 1868-1893. A traveling exhibit on display at the Museum of Regional History for the month of June. From the Arkansas History Commission.


LIVE MUSIC - by local favorites:



Twisted Fork - Lounge 7:30 - 11. Chasing Rita - Thursday, June 8; The Committee - Friday, June 9.


Moss Bros Band. Saturday, June 10 | Fat Jack's


And make your plans now to hear Voice finalist Stephanie Rice at Scottie's Grill on June 16, 2017.


This Week's Totally T-Town
Fave Foods
"Chicken Caesar flatbread sandwich from Ironwood Grill!"
TODD PARDON
Executive Director, Cornerstone Retirement Community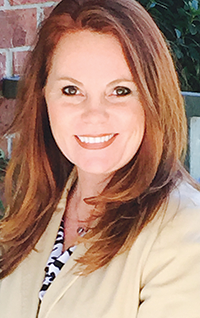 "Pecan Point's peppercorn prime rib sandwich with duck fat fries, or Park Place's creme brulee."
NATASHA CRABBE
Marketing Director, Cornerstone Retirement Community
Share this post: