T-Town Top 10: Weeks of July 10-23
A 2-WEEK T-TOWN TOP TEN
Things to do in Texarkana July 10-23, 2017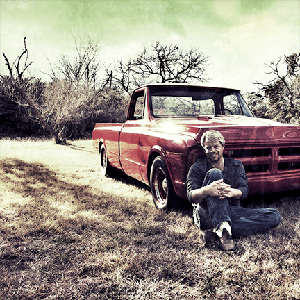 Pat Green! Friday, July 14 at Scottie's Grill. Called "the poster child of Texas music" with over 2 million albums sold and multiple Grammy nominations, Green is back to loving and making music on his own terms following a three-year break, and happier than ever. "The thing about a Pat Green concert is that you know he is having a great time, and it is infectious." - Houston Press
TRAHC presents the 29th Annual Juried Exhibit. July 14-August 12. Opening reception Friday, July 14 | 6:30 p.m. featuring outstanding regional and national artists FREE at the Regional Arts Center July 14-Aug 12. $3,750 awarded in prize money and presenting sponsor E-Z Mart purchase prize.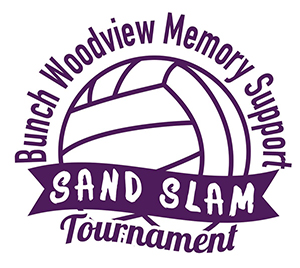 Annual Sand Volleyball Tournament benefitting Bunch Woodview Center at Cornerstone. Saturday, July 15 | 8 a.m. Get a church team or a work team together and have some fun at the new Bringle Park, Texarkana TX Parks Department. Ages 14 and up. 6 person OR 4 person teams. (Must have 2 girls per 6 team and 1 girl per 4 team). For more information, contact Monica Beeman, 903-293-8525, [email protected]
WHAT ABOUT THE KIDS?
Summer Camp at the Clubs for EVERY KID
Camps for both members and non-members! Each day includes tennis, golf, swimming, snacks, lunch and fun! Sessions July 11-14 at Texarkana Country Club and July 18-21 at Northridge Country Club (and every Tues–Fri through Aug 18. Day rates too).


28th Annual Young Writers' Workshops at TAMU-T. July 17-28. Fun themes for age-specific groups from Grades 2–12, from pets and mysteries, to fantasy and weird science. Culminates in published anthology and public celebration.


Drop in Art. Saturday, July 22. FREE at TRAHC's Arts on Main for ages 4-12! Plus art classes for all ages 5-12 every week through July 28.

[email protected]




Silvermoon Children's Theatre Drama Camp #1:Under the SEA". Camp July 17-21; Performances July 21, 6 p.m. & 7:30 p.m. For ages 7-15.


SLIME! - A Summer Camp for the Messy Minded. Jul 11-14, Discovery Place of the Texarkana Museum System

At the Texarkana Public Library: Drusilla Woods Storyteller on Tuesday, July 18 at 10 a.m. and Pages with Poochie at 4 p.m. View library events calendar.


Junior National Livestock Show at the Four States Fairgrounds
July 16-30, 2017
Talk to the Top. Thursday, July 13 | 5:30-7 p.m. Gain valuable insight and best practices from successful business leaders in our area. Mark Lafferty, owner of Lafferty's Home Center, and Eric Voyles, Exec VP & Chief Eco Dev Officer at TexAmericas Center. Free from Greater Texarkana Young Professionals (gtyp) at Northridge Country Club. www.gytp.org
Sage: Seasoned Learning Free for the Public:
James Henry Russell on Leadership and Strategic Thinking. Thursday, July 20, 6:30-8 p.m. at Levi Hall Conference Room at Texarkana College.
Sage Armchair Traveler continues with a travelogue presentation on Japan with Georgia Hubnick - Monday, July 17, downtown at 202 E. Broad Street in the Old Town Exhibit. FREE. public invited.


Texarkana Twins Baseball Team vs. Acadiana Canecutters on home field.
July 19 and 20

Listen to the Music:
At Twisted Fork: Cody Moss, Thursday, July 13; Randy Altenbaumer & Danny Maxey, Friday, July 14. Live Music in the lounge at Twisted Fork from 7:30-11 p.m. every Thursday and Friday.
At La Fogata: Live music every Friday and Saturday at La Fogata on Genoa Rd.


This Week's Totally T-Town

Fave Foods
(TYTL Edition)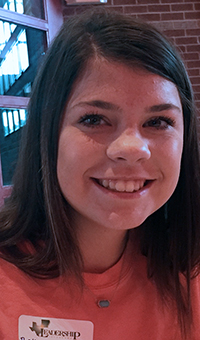 "TaMolly's beef fajitas with rice and beans and chips and salsa."
BETHANEE CALICOTT
Redwater High School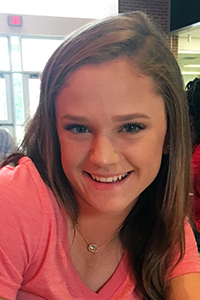 "TaMolly's chicken and cheese quesadillas—and Reggie's Burgers!"
HANNA SNYDER
Pleasant Grove High School
"Amigo Juan's chips and queso."
NOAH JEWELL
Genoa Central High School
Share this post: