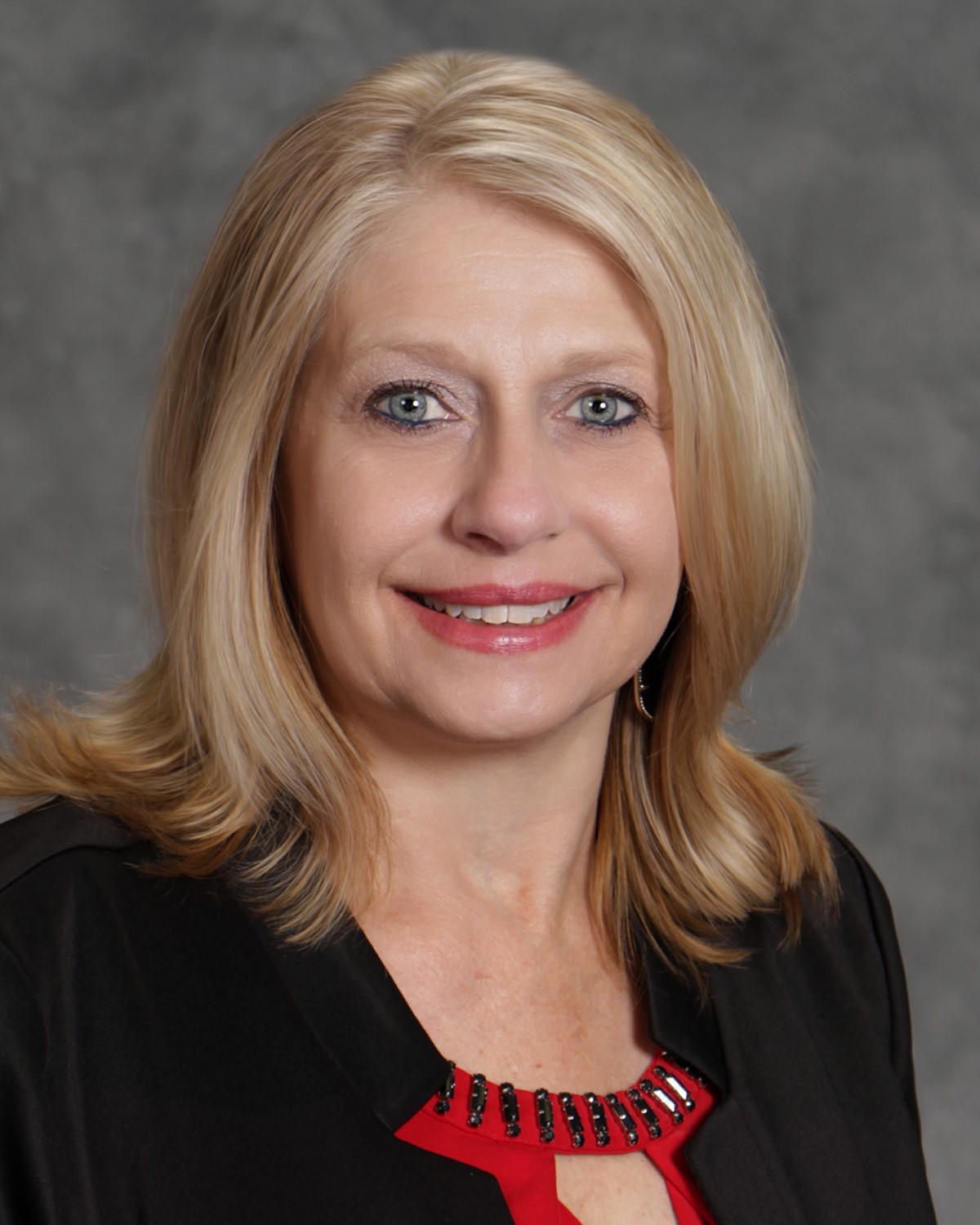 PROFILE IN LEADERSHIP
Theresa Cowling

Principal, North Heights Jr. High
Texarkana, Arkansas Schools
2015 Graduate of Leadership Texarkana


"Leadership is the ability to inspire group of people to work to together to accomplish goals that will have a positive impact of their community and others. A great leader understands the importance of being a moral role model and helping others. Great leadership lies in recognizing the talents of others and empowering others to reach their full potential. Real leaders are passionate and follow their heart."
Theresa Cowling, serves as principal at North Heights Junior High School for Texarkana Arkansas School District. She has been an educator for 28 years. She earned a B.S.E. in Early Childhood Education from Southern Arkansas University in 1988. Later, she earned a M.S.E. in administration and holds certificates in gifted & talented and curriculum and instruction. Theresa served 14 years as a classroom teacher and gifted & talented teacher. Theresa worked as an elementary principal for four years and now works with 7th and 8th grade students.

In 2016, North Heights was recognized as a school of distinction by Magnets Schools of America. Theresa has graduated all three phases of Master Principal at the Arkansas Leadership Academy and has participated in Leadership Texarkana. In June of 2016, she co-facilitated Today's Youth… Tomorrow's Leaders for Leadership Texarkana. Theresa serves on the board for Arkansas Association of Middle Level Educators and participates in other professional organizations and participates in a variety of community and clubs and projects. She is a member of Kiwanis and promotes activities that help the children in our community. Theresa is passionate about promoting Texarkana and helping to build a community everyone is proud to call home.
Theresa has been married to her husband, Gary, for 28 years. She is the proud mother of Wesley and Morgan. Both children participated in Today's Youth… Tomorrow's Leaders and participated in a variety of community service projects.
Leadership Texarkana asked Cowling to share her thoughts on leadership, the Texarkana community and Leadership Texarkana. Here is what she had to say…
What have you learned most about making a difference in Texarkana (or about your opportunity for community leadership) from being a part of Leadership Texarkana?
The entire Leadership Texarkana experience has provided me knowledge about the needs our city and how I can get involved in projects. I am more aware of the appearance of our community and how it affects industrial growth and PRIDE.
For what community organization or issue or opportunity do you have a passion and invest your time, talent or money?
My passion is helping kids in our community. I invest time and money with Harvest Texarkana and programs to help kids who are hungry, need clothes, or school supplies. I work with Stuff the Bus campaign, Secret Santa, food drives, and other opportunities. I am a member of our local Kiwanis Club. I often see a kid that has a need at our school and just take care of it. I think real gifts from the heart are anonymous. My goal is to help inspire kids to help other kids in our community. I believe helping to develop empathetic teenagers will lead to a better world for all of us.
If you had one wish and could make a difference of significance in Texarkana (your small corner) what would you do with that one wish and why?
I would blow out my candle and make a BIG wish for a safe and beautiful community. I want our kids to grow up in a community without violence and one that they are proud to call home. People traveling through would comment on our friendly people and trash free community.
What do many people not know about you that you would to share with us? What are some of your passions and hobbies?
That I enjoy supporting the kids in our community. Also, I love to spend time with friends laughing, sharing stories, and painting. I enjoy reading for professional growth and for relaxation. The thing that surprises most people is that I love to fish.
What do you most love to do in Texarkana?
I love visiting all the restaurants with family and friends
What do you most love about Texarkana, in general?
The people- I love the people and their passion for our city.
Share this post: