T-Town Top 10: Week of Sept. 11-17, 2017
Want to have a list of 10 awesome things to do in Texarkana delivered right to your inbox every week? Sign up for the WeeklyLIFT today!
---
T-TOWN TOP TEN: Things to do in Texarkana September 11-17, 2017
1. Anniversary of 9/11. Drive around and enjoy our flag-filled community, honoring first-responders on Patriot's Day - in remembrance of the heroism of 9/11 on the 16th anniversary.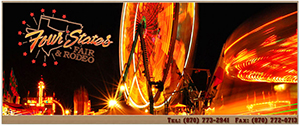 Four States Fair and Rodeo continues this week through Sunday the 17th! At the fair, enjoy numbers 2-4...
2. Enjoy the Midway. Open at 4 p.m. daily Carnival rides and games for all ages. Special rates Tuesday, Sept. 12—$2 rides and eats; Thursday, Sept. 14—$1 RoadRunner day; Farmers Bank & Trust all weekend
3.Live Entertainment on the Outdoor Stage at the Fair! Live Music! ADC Cummins Prison Band - Wednesday, Sept. 13; KKYR STARZ Youth Talent Contest - Monday, Sept. 11 at 6 p.m.; finals Thursday at 6 p.m.; Relentless on Friday, Sept 15 at 6 & 8 p.m.
4. Bull Riding, Rodeos & Ice Cream! Extreme Bull Riding, Wednesday, Sept. 13 at 7:30; RAM PRCA Rodeo, 7:30 p.m. Thursday-Saturday in the Entertainment Center; Mexican Rodeo, Sunday, Sept. 17; Ice Cream Eating Contest, Friday, Sept. 15, 5 p.m.; Camel Rides, Ag and Home Dem shows all week long!
5. Head Downtown on Thursday, Sept. 14: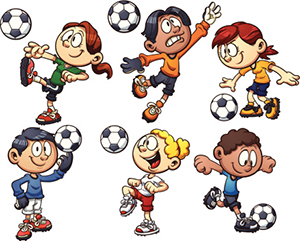 6. Sign up for Fall Athletics!
7. Friday Night Lights
Friday, Sept. 15 Texas High Tigers vs. Liberty-Eylau High Leopards at 7:30 P.M.; Tiger Stadium at Grim Park
Arkansas High vs. Camden at 7:00 PM
(Pleasant Grove High - no game)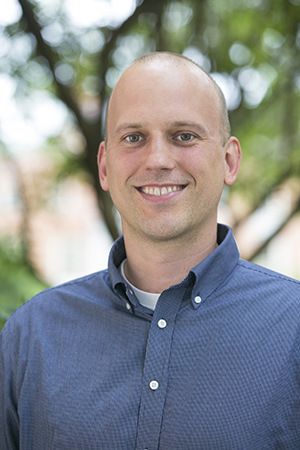 8. Learn something new! TAMU-T Programs for Learning and Community Engagement (PLACE) are ready to roll again this fall, with the program "Towards Understanding the Modern Conflict Between Science and Christianity," presented by Dr. Reeves, assistant professor in Science and Religion at Samford Univ, Birmingham, AL. Thursday, Sept. 14, 7 p.m. in Eagle Hall of the University Center at TAMU-T campus. FREE! Open to public. PLACE is a faculty-led program designed to create a community of learners comprising A&M-Texarkana students, faculty, staff and the community at large. This year's theme of PLACE lectures is science and technology; for more about PLACE and programs to come.
9. Stretch yourself: Creative Writing Club. Friday, Sept. 15 | 4:15 p.m. If you are interested in writing fiction, poetry, or creative nonfiction, please join us! No prior writing experience necessary; just bring something to write with and on. Meets in the coffee lounge of the Texarkana Books-A-Million. (For more information about the Creative Writing Club, contact TC club sponsor Jesse Hausler at [email protected])
10. SAGE for Seasoned Learners!
Texarkana College's learning opportunities for adult learners ages 46+. Classes beginning this week: Doctor Who; World War II; Editing; Biblical Geography; Bill of Rights; Criminal Justice. First travel this fall is Sat, Sept 16 to Grapevine, Texas for the GrapeFest. For more information and to sign up for all, go to texarkanacollege.edu/sage
ALSO
Collins Senior Center Open House. Wednesday, Sept. 13, 12:30-2:30 p.m. Learn about programs and services offered by the City of Texarkana, TX Parks and Recreation Department while enjoying bingo and refreshments.
Totally T-Town Food Faves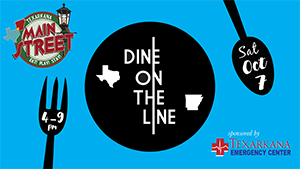 HEADS UP! Now's the time to BUY TICKETS for Dine on the Line 2018 – to ensure you're served from perennial favorite Totally Texarkana Restaurants!
ENJOY DINNER from Pecan Point Brewery & Verona Restaurant (AND Special kids' dinner plate from Johnny B's) AN EVENING OF SUPER FUN in support of the many projects of Main Street Texarkana!
Live music from the Dusty Rose Band
The chance to participate in a line dance to an original Texarkana song, the T-Town Boogie
Fall marketplace featuring specialty vendors
Activities for kids, including mini golf & Painting with a Twist at the event Oct 7th.
Must purchase Dine on Line tickets before the event! Purchase tickets in advance today.
---
Want to have a list of 10 awesome things to do in Texarkana delivered right to your inbox every week? Sign up for the WeeklyLIFT today!
---
Share this post: