T-Town Top 10: Week of Sept. 25-Oct. 1
Want to have a list of 10 awesome things to do in Texarkana delivered right to your inbox every week? Sign up for the WeeklyLIFT today!
---
T-TOWN TOP TEN
Things to do in Texarkana Sept. 25-Oct. 1, 2017
1. TONIGHT! TAMUT presents the Texarkana Symphony Orchestra Chamber Music in Concert. Monday, Sept. 25 | 7 p.m. At TAMU-T University Center. Enchanting tones, complimentary to public! More.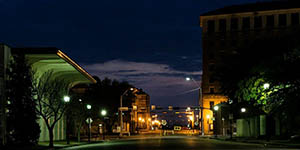 2. Taste of Downtown with Young Professionals of Greater Texarkana. Thursday, Sept. 28 | 6 p.m. A tasting tour to Totally Texarkana favorite restaurants: Verona Italian, Hopkins Ice House, and Pecan Point Brewery. Arrive early for a complimentary tour of the Lindsay Railroad Museum! Buy tickets.
3. 5th Annual Drawdown for a Hand Up benefiting Randy Sams. Thursday, Sept. 28. Delicious Italian dinner, open bar, entertainment by Allen McEnearney, silent auction as well as a draw down with a $5,000 prize! More.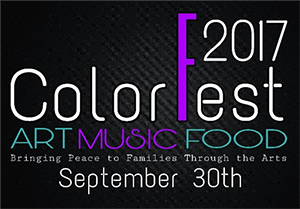 4. ColorFest 2017. Saturday, Sept. 30. At Texarkana Convention Center. FREE and tons of fun for the whole family! Watch Suzanne Lola create a "living" painting. listen to live music from The Moss Brothers, 2Pianos, and many more. Shop the wares of local artisans and take home some tasty treats. Plus so much more! Benefits Domestic Violence Prevention, Inc. and donations accepted! Gallery Gala event page on Facebook or call (903)794-4000 for ticket information!
5. Haunted Texarkana Ghost Walks. Starting Saturday, Sept. 30. Begins at the Lindsey Railroad Museum in Downtown Texarkana and takes you back to a time when crime ruled the town. You will learn authentic local history along with hearing the sounds of whispering ghosts, sights of dark shadows, and tales of murder! More.
CELEBRATE FALL!
6. Farmers Markets Are Open with Fall Harvest! Open Tuesdays and Saturdays.
7. Autumn Harvest at Painting with a Twist. Sunday, Oct. 1. Rush in the Fall season with painting with a twist. Autumn Harvest artwork will bring a fresh piece of decor to your home or office just as the leaves are changing out your window. Bring a friend and bring a bottle of wine! Reserve a spot.
8. Facebook Ads 101 Workshop. Thursday, Sept. 28 | 8 a.m.-12 p.m. Learn something really USEFUL! Every dollar counts when advertising! Learn how to take advantage of advertising on Facebook and have access to its 1.32 billion active users. For small business owners who want to run ads themselves and any mid-level FB user who wants to learn how to incorporate FB ads into an overall marketing plan. Advance registration required at FBads101.eventbrite.com.
9. LIVE MUSIC on Sept. 29
Mike and the Moonpies (pictured). Scottie's Grill. Outlaw Country music - Bring a dance partners and boot scoot and boogie the night away under the stars! Tickets.
Eskimo Brothers. Fat Jack's, 8 p.m.
10. Tryouts for the Texarkana Panthers Basketball Team. Sunday, Sept. 30. The Panthers are celebrating five years as an organization. Learn more about how to be a part of this local sports organization!

Totally T-Town Food Faves
From the folks at Farmers Bank & Trust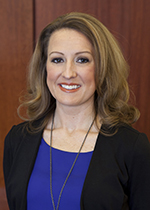 "My favorite Texarkana meal is Pecan Point's Duck & Grits and Pecan Cobbler."
NICOLE RALEY
Vice President, Mortgage Division Manager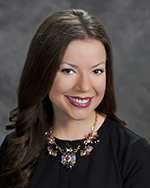 "I could eat the TaMolly's Lunch Chicken Fajitas every day!"
Rachael Schwartz
Vice President, Marketing Manager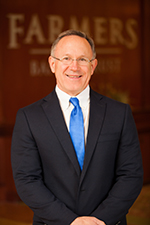 "Orange Leaf Frozen Yogurt is my favorite place to go."
James Bramlett
Texarkana Market President
If you would like us to feature the Totally Texarkana food favorites of YOUR business staff, submit details to [email protected], (including name, title, business, photo, along with a favorite dish that can ONLY found in at one of our Texarkana restaurants.
---
Want to have a list of 10 awesome things to do in Texarkana delivered right to your inbox every week? Sign up for the WeeklyLIFT today!
---
Share this post: