T-Town Top 10: Things to Do in Texarkana October 2-8, 2017
Want to have a list of 10 awesome things to do in Texarkana delivered right to your inbox every week? Sign up for the WeeklyLIFT today!
---
T-TOWN TOP TEN
Things to do in Texarkana October 2-8, 2017
Saturday, October 7 is a busy day in Texarkana!
5. Girl Scouts Mom and Me Fall Tea Party. Sunday, Oct. 8, 2-3:30 p.m. Dress your best and bring an adult guest! High tea featuring lemonade, sandwiches, cakes and hot tea will be served as you learn the traditions of the Victorian age before heading to the lawn for an old-fashioned game of croquet, weather permitting. Email [email protected] with inquiries. Register online.
6. Celebrate TAMU-T Electrical Engineering BET Accreditation. Tuesday, Oct. 3, 5-7 p.m. at the University Center

-and-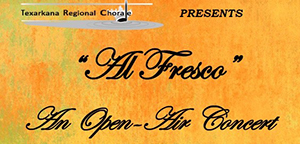 Free Al Fresco Concert of Choral Favorites presented by the Texarkana Regional Chorale. Tuesday, Oct. 3, 6 p.m. at the CHRISTUS St; Michael Imaging Center. Learn more.
7. Fall Metalsmithing Class. Begins Tuesday, Oct. 3. This 6-week class consists of learning layout and design as well as working metal into shapes and forms with emphasis on blacksmithing mixed with modern techniques. Each student will complete a project. This is a great class for men and women! With a limited class size, each student receives personalized instruction. Learn more.
AND! while you're at it, sign up for:
Christmas Clay Workshop with Chris Thomas. Tuesday, Oct. 3, 6:30-8:30 p.m. Students will create three hand-build Christmas tree shaped candle holders (approximately 5", 7", and 9-11" tall) and 3 flat ornaments. All materials and supplies are provided. Finished pieces will be available for pick up at the Regional Arts Center approximately two weeks after the workshop. To sign up, visit www.trahc.org/arts-classes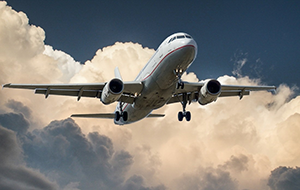 8. Escape Texarkana! YOU SET THE DATE! The theme this week is Airplane Escape. It is a timed challenge. You and your team will have to defuse as many bombs as you can within an hour. The tricky part…you and your team will have to split up! There can be only one winner. Will your team come out on top? Call 903-923-5596 to schedule. Get more information at www.escapetxk.com.
Totally T-Town Food Faves

"My favorite dish this week is the Texarkana Roll from Fuji Kim's Sushi & Grill on Richmond Road."
BECKY MELTON
LT Class of 2018; Finance Director/HR Manager, Riverbend Water Resources District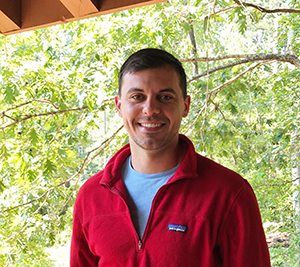 "I love the Boudin Dip from Pop's Place.
RANDY ROESER
LT Class of 2018; Attorney, Halton & Doan
If you would like us to feature the Totally Texarkana food favorites of YOUR business staff, submit details to [email protected], (including name, title, business, photo, along with a favorite dish that can ONLY found in at one of our Texarkana restaurants.
Share this post: