T-Town Top 10: Week of Nov. 13-19, 2017
T-TOWN TOP TEN
Things to do in Texarkana
Nov. 13-19, 2017
1. American Sounds: A TRIBUTE TO VETERANS. Tuesday, Nov. 14, 6:30 p.m. Patriotic Songs and Armed Forces Tribute presented by the Texarkana Regional Chorale and the TC Department of Music. Special bagpipes by Dr. George W. English III. Free; donations welcomed. At Texarkana College's Truman Arnold Center Great Room. Learn more.
2. A Farmhouse Christmas: Mistletoe Fair. November 16-19. Mistletoe Fair is the kickoff to the holiday shopping season in Texarkana. The 32nd annual three-day shopping extravaganza, will offer specialty merchants from across the United States. Benefiting multiple JLT programs supporting youth of all ages throughout our community. General Admission: Fri Noon-8 PM; Sat 9AM-7PM; Sun, Noon-5PM. Tickets $7 at the door; weekend passes $12. Children 5 and under free.
Mistletoe Fair Special Events:
3. Mistletoe Fair: The Country Cocktail Preview Party. Thursday, Nov. 16. Features a casino and large silent auction, with food catered by Scottie's Grill and musical entertainment provided by I've Heard Worse.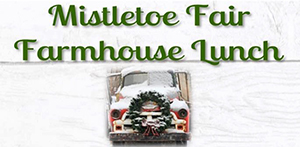 4. Mistletoe Fair: Farmhouse Lunch. Friday, Nov. 17, 11 a.m.-1 p.m. Lunch with a special hour of private shopping including vendor discounts. Catered by Jeff Loving with Chef on the Run; music by the 4-State Fusion Chorus.
5. Mistletoe Fair: Children's Events Throughout the Fair.
Including Santa's big arrival at 6:30 p.m. on Family Night, Friday, Nov 17. and Breakfast with Santa, Saturday, Nov. 18, and more.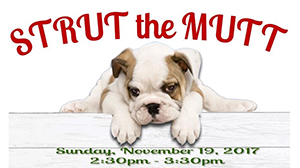 6. Mistletoe Fair: Strut the Mutt. Sunday, Nov. 19, 2:30-3:30 p.m. Parade of lovable rescue dogs from area shelters.
Learn more about Mistletoe Fair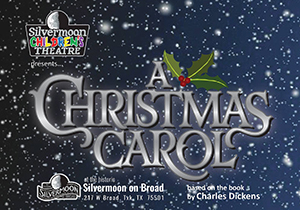 7. A Christmas Carol. Thursday-Sunday, Nov. 16-19. Based on Charles Dicken's classic story, presented by Silvermoon Children's Theatre at the historic Silvermoon on Broad. Six performances, matinees and eves. Take your kids; light a fire. Buy tickets.
8. Exhibit Opens and Artists' Reception for the Four States Regional Art Club Exhibition. Tuesday, Nov. 14, 5-7 p.m. At the John Moss Library in the University Center, presented by TAMU-T. Exhibit runs through Dec 15. Free.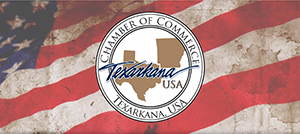 9. Learn a Lot: 4th Joint Texarkana City Meeting hosted by the Texarkana USA Regional Chamber of Commerce. Tuesday, Nov. 14, 3 p.m. We are who we are because ALL roads lead to Texarkana! Hear from those in the know on what's coming down those roads for us in the future. Public welcome. At the Council of Governments offices. View agenda.
10. STILL TIME! 3rd Annual Uncork Your Support Dinner. Monday, Nov. 13, 6-9 p.m.
At Verona's Italian downtown - benefiting United Way of Greater Texarkana; Music by the Moss Brothers. Learn more.
---
WeeklyLIFT Partners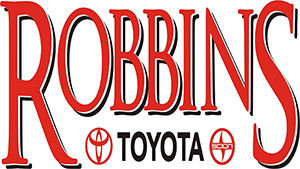 Thanks to Express Employment Professionals, Ledwell Office, Robbins Toyota and BancorpSouth for supporting the WeeklyLIFT.
Contact us to learn how you can become one of our WeeklyLIFT partners!
Share this post: