T-Town Top 10: Week of Feb. 5-11, 2018
T-TOWN TOP TEN
Things to do in Texarkana February 5-11, 2018
FEATURED PICK
1. 2018 Texarkana Heart Ball
Saturday, Feb. 10. Dinner, dancing, and auction at the Northridge Country Club for the American Heart Association's premiere fundraising event in the region for research to fight heart disease and stroke. TexarkanaHeartBall.heart.org #TXKHeartBall #LifeisWhy
AND DON'T MISS...

2. Tuesday, Feb. 6
TAMU-T Economic Outlook Dinner. Reception 5:30 p.m.; Dinner 6 p.m. At TAMU-T Eagle Hall. Featured Speaker Captain Bill Biehl, USCG, (Ret.) Greater Houston Port Bureau. Perspectives on the impact of the Panama Canal expansion on the Port of Houston, upcoming development of the I69 corridor, and increased traffic flows through Texarkana. Proceeds benefit the endowment for the College of Business, Education and Technology. Tickets at tamut.edu/CBET.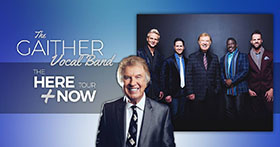 3. Thursday, Feb. 8, 7 p.m.
Gaither Coval Band. The Gaither Vocal Band is coming to First Baptist Church Texarkana! Join us for a special night of music & worship that you won't soon forget. Learn more.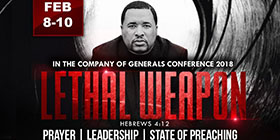 4. Feb. 8-10, 7 p.m.
Lethal Weapon: In The Company Of Generals Conference 2018. At Texarkana Convention Center. Designed to ignite revival on any level of leadership. Thursday-Friday evenings at 7 p.m.; FREE and open to the public with Prophet Janice Mixon, St. Louis, MO. and Pastor Iran Pitre, Texarkana, TX, special music.
Saturday, Feb. 10
Raising The Bar. Breakout Sessions and Brunch from 8:30 a.m.; 2:30 p.m. Youth Empowerment Conclave to activate the NOW Generation, giving them strategies on how to Lead With POWER. Full schedule and pricing.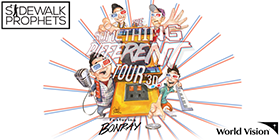 5. Thursday, Feb. 8, 7 p.m.
Sidewalk Prophets--Something Different Tour (In 3D!) with special guest Bonray. Heritage Church. A brand new one-of-a-kind tour experience with a lobby like a retro arcade and cinematic 3D visuals. Learn more.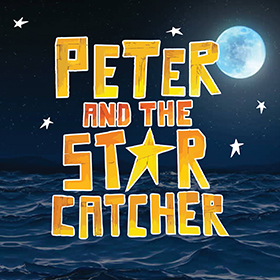 6. Friday, Feb. 9
Opening Night: Peter and the Starcatcher by Texarkana Repertory Company. Continues Feb. 10-11 and 16-18, Fridays/Saturdays at 7:30 p.m.; Sundays at 2 p.m. Wickedly imaginative! A fantastical backstory for the beloved character of Peter Pan and his arch-nemesis Captain Hook. In this humorous play, we meet a poor orphaned child on the high seas called Boy whose sad and lonely world is turned upside down when he meets Molly, who is on a mission to save the world and protect a treasure trunk filled with magical star stuff from getting into the hands of an evil and greedy pirate. Tickets 903-831-STAR(7827); texrep.org.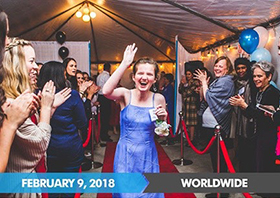 7. Friday, Feb. 9, 6–9 p.m.
Night to Shine for Running' WJ Ranch. Texarkana AR Convention Center. Held simultaneously on one night around the world. An unforgettable prom night experience when all guests are kings and queens of the prom. Changing Valentine's Day weekend from simply a celebration of love to a celebration of God's love, for people with special needs. Learn more.
8. Saturday, Feb. 10 at 9 a.m.
The Third Annual Danny Stinson Organ Donation Awareness 5K/10K Run and Family Stroll. Begins at CHRISTUS St. Michael Health & Fitness Center. Promoting awareness for the need for organ donations to help save lives AND to raise funds to help defray medical expenses for area patients. (This year, to assist Church on the Rock Pastor, Travis Jackson, currently on dialysis and in need of a kidney transplant). Register at RunSignUp.com. Further info 903-319-6537.

9. Saturday, Feb. 10 at 2 p.m.
Royal Palace Party at Discovery Place Museum. Join us for a transforming afternoon as we turn children ages 2 to 16 into ROYALTY - princess, quses, or knight in shining armor. Makeover Packages include: Makeover by a professional stylist, photos, tea party, games and entry into our Royal Makeover Contest. Prizes for best transformations! Adult required. Contact - (903) 793 4831. [email protected]. Learn more.


10. Saturday, Feb 10, 10 a.m.-6 p.m.
6th Annual Texarkana Mardi Gras Parade. Theme: "All That Jazz". Kid Friendly. For more information on entering a float or becoming a vendor email [email protected], or visit mardigrastexarkana.com. We are looking forward to seeing you in downtown Texarkana.
After the Mardi Gras Parade for 21+:
Fresh off a CD Release, UltraRiot returns to The Arrow Bar. Also on the bill: the hometown favorites Merrows with Christopher Denman kicking things off with an acoustic set playing originals from his 'Controlled Burn' EP and some outlaw country covers. $5 cover. 8 p.m.

Also worth noting: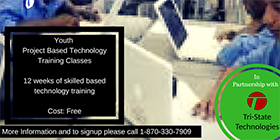 Beginning Thursday, Feb. 8
Bridging the Digital Gaps: Youth Project-Based Technology Training Classes. Twelve weeks of skilled based technology training for high school students, in partnership with Tri-State Technologies. Free. Sandflat Glendale Neighborhood Center. 870.330.7909. Learn more.
---
WeeklyLIFT Partners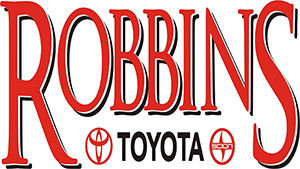 Thanks to Express Employment Professionals, Ledwell Office, Robbins Toyota and BancorpSouth for supporting the WeeklyLIFT.
Contact us to learn how you can become one of our WeeklyLIFT partners!
Share this post: