Did You Know: Texarkana College Honored with National 'Achieving the Dream' Award
Texarkana USA: A thriving center for business, education and culture that attracts–and serves–us all.
Citizens committed to Working Smart for Excellence, Educational and Cultural Riches, Community Pride, Economic, Social and Personal Well-Being. One-of-a-Kind, Twice as Nice, and Second to None.
---
Speaking of Second to None...
DID YOU KNOW?
Texarkana College Honored with National 'Achieving the Dream' Award
Texarkana College is the winner of the national 2018 Achieving the Dream Leah Meyer Austin Award, the highest honor awarded to community colleges recognizing outstanding transformational change leading to greater student success and completion. Rising from the brink of closure in 2011 to having the top graduation rate in the state of Texas in 2017, Texarkana College has made sweeping systemic changes to improve student success and completion that has earned the college this prestigious award among top community colleges nationwide.
TC President James Henry Russell attributes TC's culture of student success to widespread stakeholder buy-in on college reform efforts led by Achieving the Dream success coaches. "In 2011, TC was at a critical turning point in its history and had to face hard decisions that would determine the future of the college," Russell said. "Our affiliation with Achieving the Dream helped us align our strategies with best practices from successful colleges nationwide and devise a plan to help us turn the corner toward recovery."
"The strides we've made toward increased student success and completion rates have been monumental," said Russell. "We have tripled our growth in first-time, full-time student completion rates since 2008, and we have six times as many African American graduates today as we did in 2008." Russell expressed pride in receiving the award and extend credit to the TC team and Board of Trustees, the ATD coaches, the community, led by several key individuals.
CONGRATULATIONS TO ALL!
---
WeeklyLIFT Partners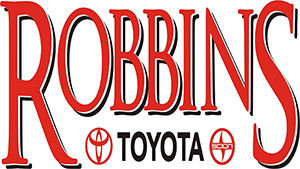 Thanks to Express Employment Professionals, Ledwell Office, Robbins Toyota and BancorpSouth for supporting the WeeklyLIFT.
Contact us to learn how you can become one of our WeeklyLIFT partners!
Share this post: