Stepping Up to Make a Difference - Week of Oct. 17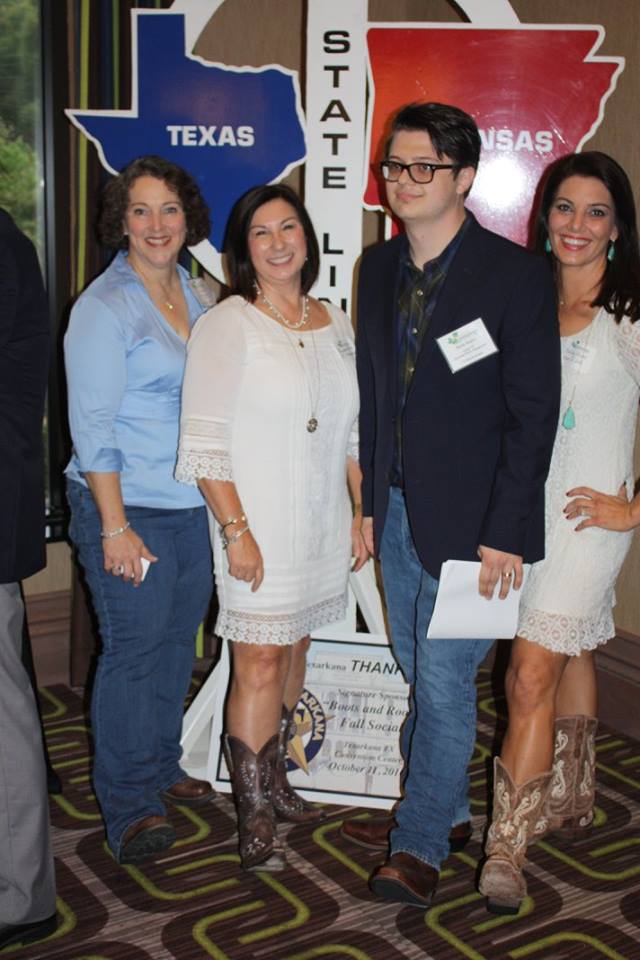 This week we profile the Leadership TEAM which brought to life the outstanding Totally Txk Fall Member/Partner Party for Leadership Texarkana.
From Texarkana Trivia, to T-Town Tea, from Red River Sand and Arkansas Quartz to Texas bluebonnets and pecans, from the stateline sign to the first tire made by Cooper, the Boots and Roots themed evening was a celebration of our community–and you could feel the fun throughout. What's to Love about Texarkana? The PEOPLE who step up as leaders to remind us how special we are! Thanks to the City of Texarkana, TX for sponsoring the evening and Congrats to the LT Class of 2016 for a job well done! Head over to Facebook to see photos of the event.
Pictured:
Robbin Bass - Regl Representative for Texas Congressman John Ratcliffe
Skylar Rogers - Sr. VP for for Reynolds Realty Mgt
Melody Hines - Business Manager, Gayle's & Abby Gayle's
---
Want to have interesting tidbits about Texarkana delivered right to your inbox every week? Sign up for the WeeklyLIFT today!
Share this post: