T-Town Top 10: Things To Do in Texarkana Oct. 31-Nov. 5
Want to have a list of 10 awesome things to do in Texarkana delivered right to your inbox every week? Sign up for the WeeklyLIFT today!
---
Things to do in Texarkana October 31-November 5
A T-TOWN TOP TEN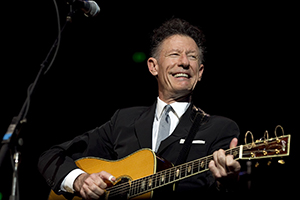 MUSIC LEGENDS IN T-TOWN! Don't miss An Evening with Lyle Lovett & Robert Earl Keen, Friday, Nov 4 at 7:30PM when TRAHC presents this special concert in the beautiful historic Perot Theatre. Two of the Lone Star State's most popular musical ambassadors, both musicians were inducted into the Texas Heritage Songwriters Hall of Fame in 2012. Surely to be one of THE concerts of our time!


TRUNK OR TREATS! It's not over till it's over! Check out Halloween fun for kids of all ages on Oct. 31 ALL FREE! Public invited!


Two times the PLACE:



PLACE SuperLecture with Dr. Doug Julien. "Digitally Mapping Race in Texarkana" Nov 1 at 2:30 PM


PLACE Screening and Discussion "Do the Right Thing," with Dr. Drew Morton; Nov 1. 6-10 p.m.



Both at TAMU-Texarkana Univ Center 210. Learn more.


Texarkana UNLEASHED!



Join the Texarkana Animal League for anopen house and the unveiling of the 2017 Tails of Two Cities day planner at the new adoption center on Richmond Road. Beverages and hors d'oeuvres. Donations accepted. Nov 3, 6-8 PM. Learn more.


Doggie Days, Nov 5. Texarkana Harley-Davidson. Bring the pets and come have a dog-gone good time! Learn more.



Get in the Game. Join the Chamber of Commerce and enjoy Lunch on the Lawn, Nov 4 from 11:30-1 PM. Learn more.


Curtis Grimes Live in Concert. Already a chart-topping country star on the Texas circuit... Curtis takes his small town roots, taking you through the heart of country music that is for the 21st Century. Nov 4 at Shooters. Learn more.


The Caddo Craft. To celebrate Native American Heritage month, the Texarkana Museums System presents a collection of Caddo projectile points found locally, giving insight to the Caddo culture that lived in our region before us. $5. Through Nov 30th. Learn more.




DVP COLORFEST is bringing peace to families through the arts - giving a voice to victims and survivors of domestic violence and sexual assault. Nov 5 at 8 AM - 5 PM, Front Street Texarkana. Benefitting Domestic Violence Prevention. Learn more.
This Week's Totally T-Town Fave Foods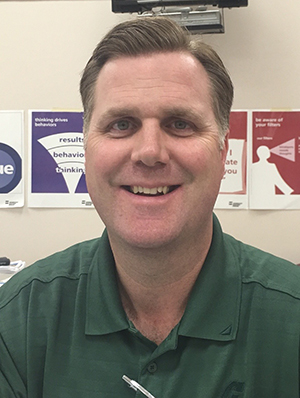 Justin White
Guaranty Bank & Trust Sr. VP
Commercial Loan Officer
LT Class of 2017
recommends...
breakfast burritos from Colimas!


Danita Abernathy
CASA Executive Director
LT Class of 2017
loves...
Pineapple Fajitas at La Fogata!
Share this post: