T-Town Top 10: Things To Do in Texarkana Dec. 5-11
Want to have a list of 10 awesome things to do in Texarkana delivered right to your inbox every week? Sign up for the WeeklyLIFT today!

---
Things to do in Texarkana December 5-11: A T-TOWN TOP TEN
Here comes Santa Claus! 32nd Annual Texarkana Christmas Parade. Join the crowds Downtown Mon, Dec. 5 at 7PM for "Letters to Santa"-themed fun for all ages. Learn more.


Before the Parade Passes By.... Come downtown before the Texarkana Christmas Parade Dec 5. to shop for Christmas from 5 PM–7PM at the at the 2016 Christmas Market at the Texarkana Farmer's Market. Learn more.


Lights, CAROLS, Refreshment. The public is invited to share in the holiday festivities at the annual Christmas Lighting Ceremony of CHRISTUS St. Michael Hospital Main Entrance. Tues, Dec 6 at 6PM. Learn more.


GET "LIVING INSPIRATION" from Texarkana artists Judy Jones and Carlos Olvera who will be presenting an art exhibition of recent work at Silvermoon on Broad. Dec 8 at 6:30 PM - 9 PM. Learn more.


BRING YOUR BEST FRIEND. 3rd Annual Santa Sprint & Reindeer Run (5k and dog show) includes a 5k for you and your family as well as a reindeer run for your dog. After the races, there will also be goodies available for purchase, pictures with Santa and free crafts and activities. Sat, Dec 10, Downtown, benefiting the Texarkana Museums System. Learn more.




KCS Holiday Express Train. Don't miss this six-car train that brings Santa Claus and his elves to communities throughout the US. Free and open to the public. No tickets required. Sat, Dec 10, 4PM–10PM. Park at Tiger Stadium for shuttle to the train. No on site parking. Learn more.


GO LIVE. Enjoy some of the abundant live music available every weekend in Texarkana USA. This weekend at Twisted Fork, hear Heather Lynn on Fri, Dec 9; or enjoy local favorite Trey Johnson Sat, Dec 10. Learn more.


FOR THIS SEASON OF JOY AND MUSIC. TSO's ever-popular holiday concert for the whole family is Christmas at the Perot! Featuring the beautiful sounds of the Texarkana Symphony Orchestra, with the Texarkana Regional Chorale, along with the Texarkana Youth Symphony Orchestra, other area choristers and the Texas high Highsteppers. AND the culminating fun of the Celebrity Conductors' Contest. Not to be missed. Sun, Dec 11. 870-773-3401. Learn more.

AND be sure to Google local churches to get a full listing of the multitude of Christmas cantatas and musical programs that can be enjoyed by all ages during this season of JOY and MUSIC!
This Week's Totally T-Town Fave Foods
Kevin Davenport
IT Manager, Texarkana Water Utilities
recommends...
Catfish Friday at Hopkins Icehouse Downtown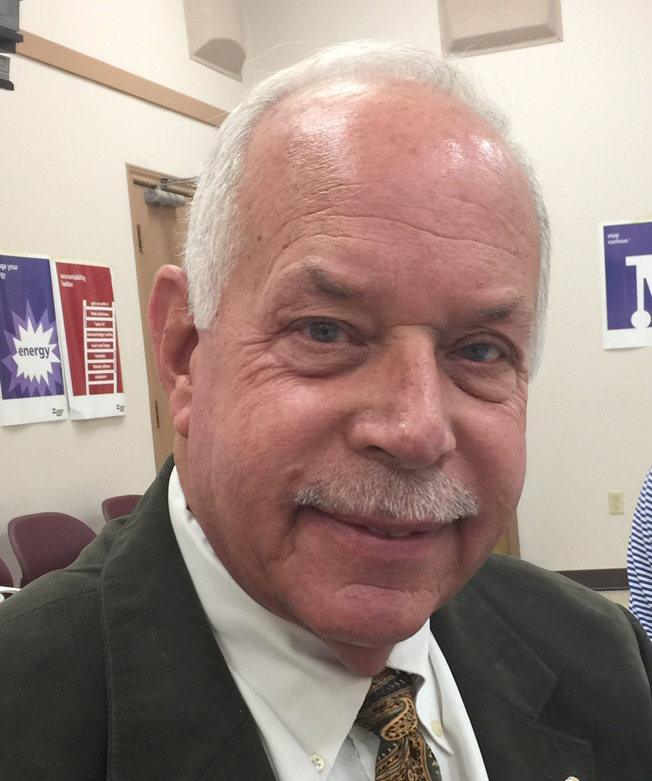 Dan Shiner
Chief of Police, City of Texarkana, Texas
Dan's favorite meal is...
Crawfish Grits from Pop's Place
---
DON'T FORGET—COMING IN JANUARY!
Sage Senior Community Leadership Program
A program of Leadership Texarkana
For Seniors in our community - retired or not - who are interested in gaining new insight into our community and the opportunities to engage in meaningful ways. Seven Tuesday sessions (every two weeks) beginning January 24th.
Under the direction of Dr. Lila Walker
TAMU-T adjunct professor of Leadership
Leadership Texarkana Class of 1997
(Deadline for registration January 10, 2017)
Min 8 - Maximum 20
More about Texarkana College's Sage: Seasoned Learning
---
Want to have a list of 10 awesome things to do in Texarkana delivered right to your inbox every week? Sign up for the WeeklyLIFT today!
Share this post: