They're In: Weeks of November 21-December 4
Here's to one of our greatest community assets: Our natural beauty, whether viewed as the northern edge of east Texas' Piney Woods or the southern edge of Arkansas' Natural State, we are in its beautiful midst.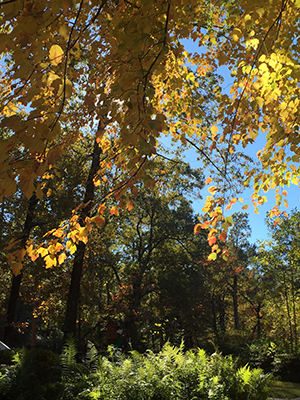 Imagine if we married our natural beauty with another of our incomparable assets: Our beautiful architectural treasures downtown.
Picture the possibilities and reimagine the potential of developing our downtown akin to the oasis destinations of Bentonville's Crystal Bridges, NYC's Central Park, the Woodlands area, Tulsa's central park inspired development in progress.
All are Chicken Soup for the Soul destinations, and ours comes ready made with outstanding cultural assets in place (not to mention numerous centuries-old churches with extraordinary organs and interiors).
What is our opportunity?
What keeps us from doing as other visionaries have done: Seeing clearly the undeniable opportunity of marrying two of our authentic identities and pursuing it NOW for those who will be attracted to it for decades to come, and in the process, generating the logical and appropriate retail which can grow and thrive around its attraction...
We are in!
Making Texarkana TWICE as Beautiful!
CLEAN NEAT GREEN PRETTY
Email YOUR suggestions for places in the greater Texarkana USA area that deserve KUDOS for modeling the way and whose commitment to beauty are sources of community pride.
Sign on for beauty to Operation Facelift or Adopt at Spot at the city of Texarkana, AR Adopt a Spot at the city of Texarkana, TX.
Read more about the beauty challenge and saying "We're In!"
Share this post: