Did You Know: Weeks of Dec. 18, 2016-Jan. 8, 2017
Texarkana USA:
A thriving center for business, education and culture that attracts–and serves–us all.
Citizens committed to Working Smart for Excellence, Educational and Cultural Riches, Community Pride, Economic, Social and Personal Well-Being
---
Speaking of Second to None...

DID YOU KNOW?
Kiplinger's Personal Finance publication has named Texarkana-based podcast STACKING BENJAMINS as THE BEST personal finance podcast in the nation for 2016! Who knew?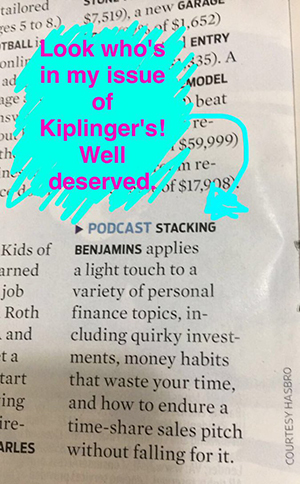 Kiplinger's Personal Finance's annual Best List is a roundup of the best values in all the areas they cover – from funds, stocks and ETFs to credit cards and bank accounts to cars, college, kid stuff, phone plans, travel and health. Kiplinger's says, "Stacking Benjamins podcast applies a light touch to a variety of personal finance topics, including quirky investments, money habits that waste your time, and how to endure a time-share sales pitch without falling for it."
Joe Saul-Sehy is creator and engaging host of Stacking Benjamins, as well as being a valuable leader in our community as Board President and committed and vocal advocate of Partnership for the Pathways. His passion comes from... no surprise!.... the proven and positive economic impact of green spaces and linear parks for communities!
NEW YEAR'S RESOLUTION: Get a jump on your 2017 finances with Stacking Benjamins for solid financial tools.
Check out the Stacking Benjamins podcast
Share this post: