T-Town Top 10: Week of April 24-30, 2017
Want to have a list of 10 awesome things to do in Texarkana delivered right to your inbox every week? Sign up for the WeeklyLIFT today!
---
A T-TOWN TOP TEN
Things to do in Texarkana
April 24-30, 2017


Texarkana Dragon Boat Festival. Saturday, April 29 | 9 a.m.-5 p.m. Wonderful community event that's free for the whole family. Groups and family teams may register to participate. Enjoy the races, food and craft vendors, sponsor booths, and more. Benefitting HandsOnTexarkana. Bringle Lake Park.



Community Yard Sale. Saturday, April 29 | 8 a.m.-3 p.m. Spring Lake Park. UPDATE: Unable to accept electronics for recycling. Call now to reserve a space! While you're at the park, check out the new playground equipment!


Dr. Jon Taylor and Stark Magic in a High-Energy Comedy and Entertainment show. Saturday, April 29 | BrightStar Theater. Dr. Jon motivates the audience with hypnosis, showing how to harness the power of the mind! The Stark Magic show is entertainment with a comedic twist, for audiences of all ages, with all the spectacle and excitement of the big top, If seeing is believing, then you will not want to miss this show!


Seventh Annual UofA Cossatot Collegiate Rodeo. Thursday-Saturday, April 27-29. Bring the kids! Events will begin at 7:30 p.m. nightly. Four States Fair Entertainment Center.



Pollyanna! Thursday, April 27-Sunday, April 30 | Multiple Showtimes. Wonderfully staged story of the optimistic orphan whose name has become synonymous with the positive attitude of her "Glad Game:" finding something to be glad about in every situation, no matter how bleak it may be, including life with her stern and cold spinster Aunt Polly. Performed by Silvermoon Children's Theatre. Let this be the show you discover SCT.


Wine Tasting. Wednesday, April 26. Verona Italian Restaurant & Wine Bar offers wine tastings on Wednesday nights. Soak up the ambiance and taste 5 wines for $15.


ACT FAST ... Texarkana Symphony Orchestra chamber music concert at A&M-Texarkana. Monday, April 24 | 7 p.m. In the University Center on campus. FREE to public. The concert will feature two trios with the first performing performing Eric Ewazen's 1990 Trio for Trumpet, Violin and Piano and the second performing Horn Trio in E-flat Major by 19th century composer Johannes Brahms.


AND - LEARN!





Bladesmithing School. April 24-28. Sign up to learn Knife Making through Texarkana College's Bill Moran School of Bladesmithing. Produce knives of integral construction, learning all phases of knife making from basic forging to waxing the blade when finished.

Poetry at PLACE: Poetry Workshop & Reading with Dr. Jericho Brown. Thursday, April 27. Join award-winning poet Dr. Jericho Brown for a poetry workshop at 4PM and reading at 6PM on Thursday, April 27, in the University Center on the A&M-Texarkana campus. Dr. Brown's first collection of poetry, Please, won the 2009 American Book Award and has received tremendous praise since its release. His second collection of poetry, The New Testament was nominated for the NAACP award for poetry and won the Anisfield-Wolf Book Award. The collection was named one of the best books of 2014 by Library Journal and made The Believer's top five Books of the Year. Both events are free and open to the public.
This Week's Totally T-Town Fave Foods
"Sampler platter at Tacos Mi Pueblo."
Ronnie Thompson
LEISD Superintendent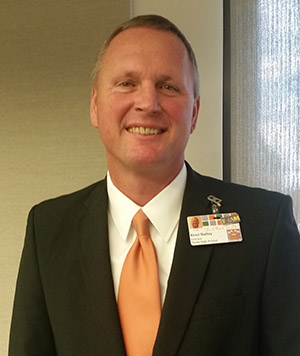 "Black quesadillas with spinach from Zapata's."
Brad Bailey
Principal, Texas High School
---
Want to have a list of 10 awesome things to do in Texarkana delivered right to your inbox every week? Sign up for the WeeklyLIFT today!
---
Share this post: